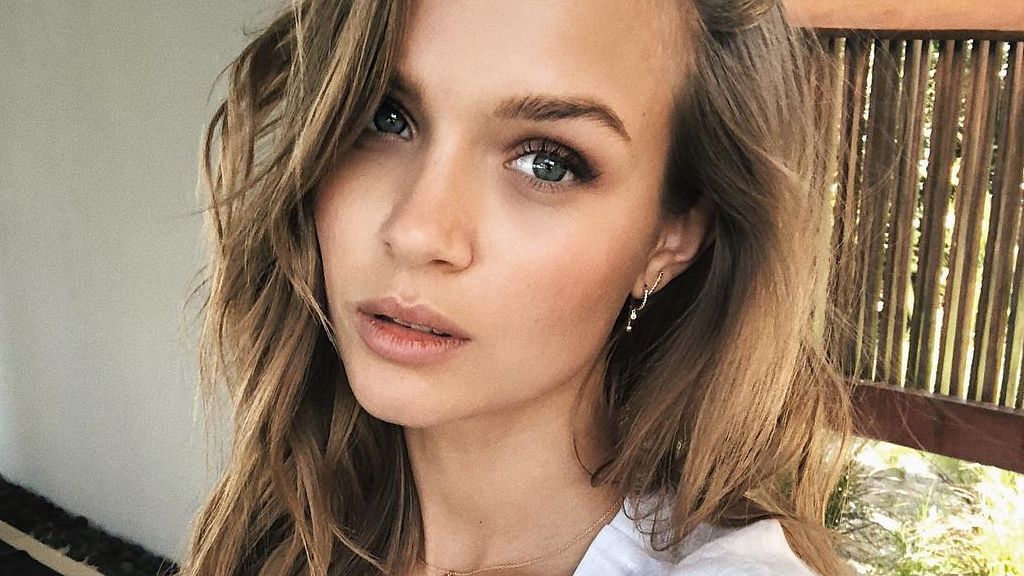 Let's be honest: those skincare and beauty routines with dozens of steps can result in beautiful-looking skin and flawless makeup, but who has the time?
This round up of products that cover several bases at once — from the latest skincare/foundation hybrid to a cult-favourite mascara that encourages lash growth — will cut your routine in half.
COVERGIRL Vitalist Healthy Elixir Foundation, Healthy Glow Highlighter and Healthy Concealer
Designed with hydration, sun protection and rejuvenation in mind, COVERGIRL Vitalist Health Elixir is makeup on a health kick. With glycerine that will penetrate the upper surface layer of your skin and attract moisture to keep it hydrated; SPF20 to protect against the Australian sun (yes, even as the winter months approach); and vitamins B5, B3 and E to ensure your skin stays nourished throughout the day, this is a foundation that is serious about skin.
If all of that wasn't enough, the oil-free formula ensures minimal shine, and the flexihold technology means it will sit comfortably on your skin for the whole day.
Rounding out COVERGIRL's hybrid formulas, the Glow Highlighter and Healthy Concealer also pack a punch, with both containing the same delectable cocktail of vitamins and antioxidants as the foundation.
This revitalising trio of products will work together to give your skin the boost it needs in the colder, drier months ahead.
Urban Decay Urban Defense Complexion Primer
If two of your primary concerns are sun safety and getting your makeup to stay put, Urban Decay's Urban Defense Primer just might be the answer to your prayers.
Containing SPF30 and silica silylate, it manages to be lightweight while protecting your face from the sun's harsh rays, and provides a solid foundation (pun intended) for the rest of your makeup routine.
It's made even better by a blend of sesame seed extract, tomato extract, squalane and bisabolol that is sure to hydrate and nourish your skin.
REN Perfect Canvas Skin Enhancing Priming Serum
Silicone-based primers aren't for everyone — and priming serums are worth considering as an alternative. REN's Perfect Canvas Serum is a lightweight, water-based serum that smooths, plumps and primes the skin to ensure the perfect canvas for a flawless foundation application. It contains probiotics to encourage surface cell renewal, and agave extract for a perfect matte finish.
Revitalash Volumizing Primer
This blue-pigmented volumising primer combines the benefits of Revitalash's famous lash serum with the results of your favourite lash primer.
Not sure what the purpose of a lash primer is?
Basically, a lash primer prepares the lashes much like a regular primer prepares the skin. It gives the mascara a base to cling onto, ensuring longer wear-time and enhanced results of the mascara's stated benefits — regardless of whether it's a volumising, curling, or lengthening mascara.
Containing glycerin and nettle extract, this primer promises to restore the natural sheen of your lashes and prevent them from drying out. Meanwhile, the hybrid brush works a charm at thickening, defining and separating your lashes.
YSL Rouge Volupte Shine Oil-in-Stick Lipstick
It's no wonder YSL lipsticks routinely make it onto women's 'most treasured products' lists — the lipsticks are so smooth to apply and comfortable to wear that the simple act of applying them dials up the glamour factor.
With the Oil-in-Stick Lipsticks, YSL have taken their classic lipstick formula and added a slew of good-for-you ingredients. Pomegranate extract, macadamia butter, hyaluronic acid and six oils that provide six benefits work hard to keep lips lusciously hydrated and healthy. Pomegranate extract reduces your fine lines, hyaluronic acid hydrates and softens lips, and candelilla resin locks in moisture to ensure lasting hydration. To top it all off, continuous wear will result in lips that look healthier and more nourished overall. How many other lipsticks work that hard?
*The new COVERGIRL Vitalist range combines skincare with makeup to help you put your best face forward.
["Source-style.nine"]