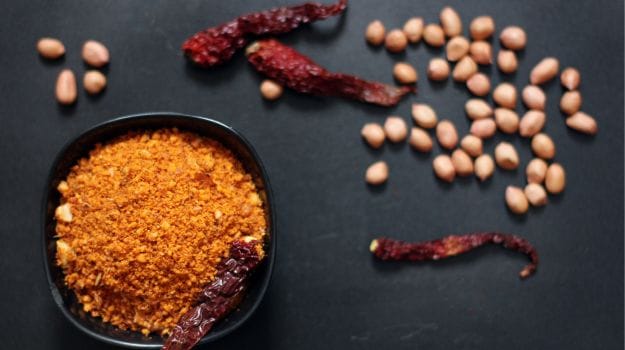 I still remember the quizzical look on the waiter's face when a friend of mine from Delhi requested for some gunpowder to be served at the table. This was a few years ago at a popular South Indian restaurant in Chennai. You will still probably get the same quizzical expression in 2018 in most restaurants in Chennai. This is not a commonly used term in Chennai as it is in many parts of India to describe the traditional spicy powder that makes the perfect accompaniment for idlis, dosas or even uthappams. You're more likely to hear descriptors like milaga podi (chili powder) or idli powder in other parts of South India.
If there's one thing you can be sure to find in most South Indian kitchens, it is a jar of idli or dosa powder. For many this is a life saver on a day when you don't have time to make a chutney or a sambar. For many others this is a must have additional accompaniment with idli or dosa. Over the years, restaurants in Chennai have started offering this as an additional accompaniment aside from chutneys and sambars, but interestingly most restaurants charged a small additional amount for the podi served with ghee or oil. Of course, this podi is not just served as an accompaniment but used creatively to add flavour to idlis and dosas.
Decades ago, podi idlis were the ultimate travel companion. At a time when packaged food options were limited, many travellers in Tamil Nadu and other parts of Southern India would dab their idlis with the powder and oil mix. This packed version didn't need any additional accompaniment and was delicious even at room temperature. Podi idlis are now a popular cocktail snack. You can use coin shaped moulds to make bite-sized idlis that can be deep fried or steamed and then tossed with the idli powder. Many restaurants also coat the insides of the dosa with the podi to make the perfect 'Podi dosa'.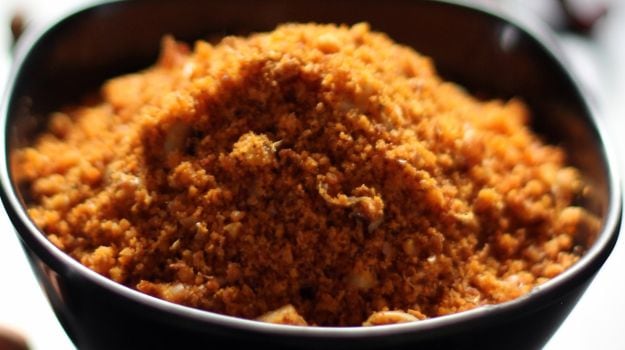 The core of the recipe remains the same across Southern India – urad dal, chana dal and red chillies. But it's the minor variations in some of the other ingredients that alter the flavour from state to state. In Karnataka, for instance, it's common to add desiccated coconut while garlic is a key ingredient in many homes in Andhra Pradesh. My grandmother's traditional recipe uses black sesame seeds. Quite a few new-age recipes also incorporate flax seed for its wellness quotient into the traditional idli powder. It's not just the ingredients that go through subtle tweaks but also the accompanying oil. It's fun to watch people mix the powder with the oil. I follow an old trick that I learnt as a kid by creating a small well of sorts with the powder on my plate and pouring the oil into the heart of this crater. In Kerala, coconut oil is routinely used for mixing with the idli powder while gingelly (sesame) oil is the norm in Tamil Nadu. Of course, you can use melted ghee too. I enjoy mixing my podi with extra virgin olive oil aside from the traditional cold pressed sesame oil. The textures of the podi vary too and that is usually down to a personal preference; I prefer the coarse version.
This is my mother's fail-proof idli powder recipe:
Idli powder – recipe
 Ingredients.
Black Urad dal – 1 cup
Channa dal – ¼ cup
 Red chillies – 10-12
Curry leaves – a handful
 Sesame seeds (preferably black) – 1 table spoon (You could add a larger quantity if you like the sesame flavour)
  Asafoetida – ¼teaspoon
 Salt – to taste
Method:
  Add a few drops of oil in a pan (you can also dry roast without adding oil)
  Add each of the ingredients one at a time – dal, chillies and then the curry leaves and then keep aside
  Fry the sesame seeds till they splutter and keep them aside.
  Grind chillies, dal, along with the asafoetida, curry leaves and salt
Now toss the sesame seeds and grind till the mixture is ground to your preference – you can choose to keep it coarse or soft.
Idli powder is widely available in supermarkets across India but it doesn't take too much effort to make your own powder at home. If you do, make sure you store the powder in an airtight jar (and not in the fridge) and avoid plastic storage containers.
["source=food.ndtv"]