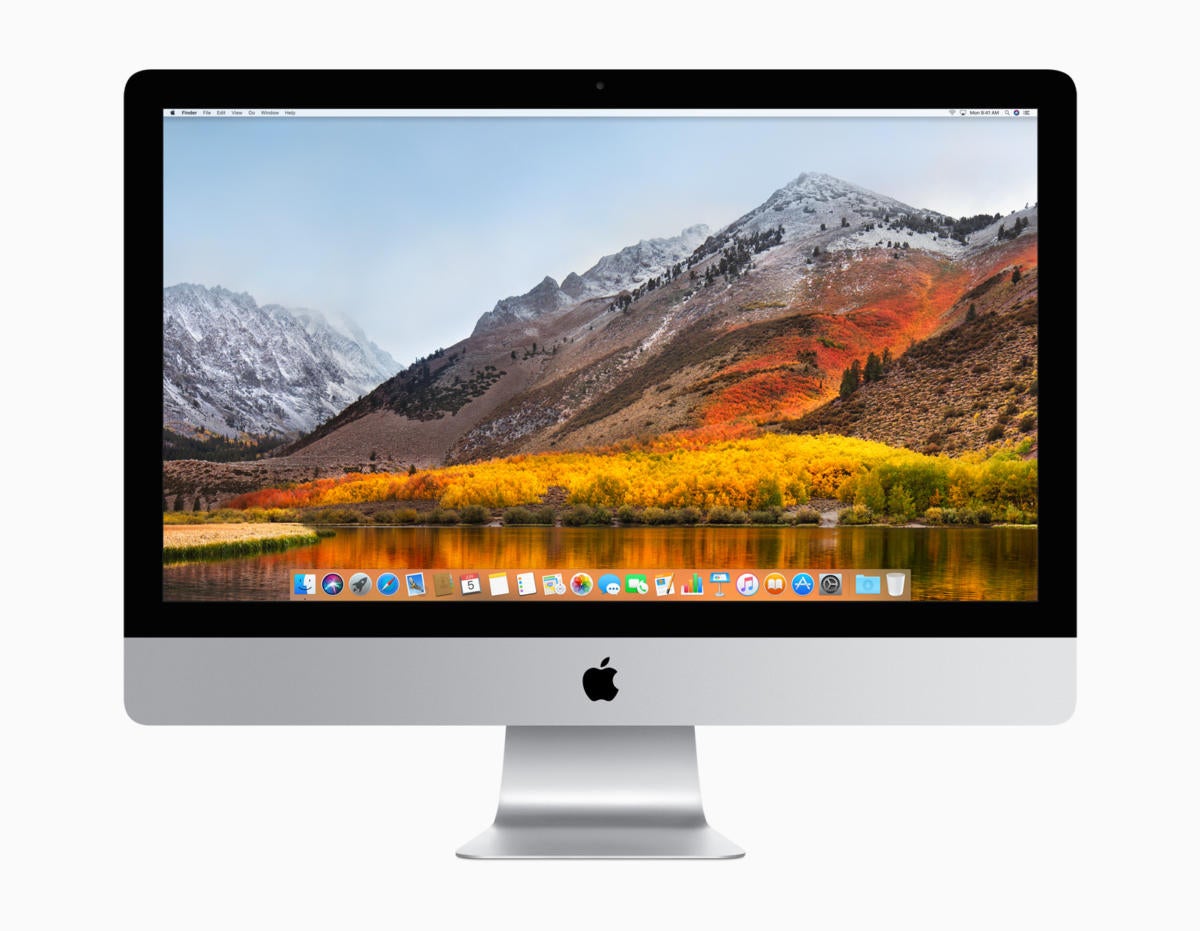 The next version of Apple's operating system for the Mac is called macOS High Sierra. While the OS is mostly about software refinements, it also lays the foundation for future innovations in the worlds of VR (virtual reality) and AR (augmented reality).
You can learn more by taking a look at our favorite High Sierra features listed below. That's followed by an FAQ, where you can get details on High Sierra's release date, system requirements, installation instructions, and more.
Editor's note: We've updated this story with information about the macOS High Sierra beta compatibility with Microsoft Office apps. (This article incorrectly stated that the problems would be with the final version; the issues are with High Sierra betas.)
A new file system
Ever since System 8, the Mac has used the HFS+ file system to keep our documents and directories running smoothly, but at last year's WWDC, a new Apple File System (APFS) was announced. It made it into iOS with the iOS 10.3 update, and with High Sierra it's also coming to the Mac. But where the changes to iOS are largely behind the scenes, you'll really get it see it in action in the new macOS.
One of the main tenets of High Sierra, APFS will be new the new default file system, bringing an advanced 64-bit architecture and a responsive design to cut down on the time it takes to do common tasks. Apple VP Craig Federighi quickly demoed how fast files are copied, and it should save quite a bit of time, even on older Macs. APFS also brings some heavy-duty security, including built‑in encryption, crash‑safe protections, and simplified data backup on the go.
Better Photos
Photos is rapidly becoming one of the most used apps on our Macs, and in High Sierra it looks we'll be spending even more time with it. A slew of new features await us in the new OS, including better organization, looped Live Photos, and new Memories categories. It'll also be easier to identify who's in your photos with more accurate People identification and cross-device syncing for albums.
But the coolest feature may be a set of new built-in editing tools. Photos already lets us make some awesome adjustments to our snapshots, but High Sierra seriously ups the game with powerful pro-level tools—like a curves palette for fine-tuning color and contrast, a selective color dropper to home in a specific hue, and new filters that will make your photos fit for an art gallery. And for all your gallery- and album-worthy photos, Apple has now partnered with third-party apps to give you more publishing and printing options.
Speedier, smarter Safari
Apple's browser always gets a tune-up whenever a new version of macOS comes out, but this time around Federighi says the improvements coming in High Sierra actually make it the world's fastest desktop browser. It features 80 percent faster JavaScript performance when compared to Chrome, which should help us surf way quicker. We have benchmarks of the Safari 11 beta, and it definitely is the fastest Mac browser available
But we're more interested in two new features that address what it's like to use the Internet in 2017. The first will eliminate one of the more annoying features of the modern web: autoplay videos. Where Safari in Sierra tells you which tab is playing audio, in High Sierra, it will shut the video down before it can start. Autoplay blocking will detect which sites are delivering unwanted videos, and then press the pause button for you. See how it works.
Along with our ears, the new Safari will also protect our privacy. A new system of intelligent tracking will use machine learning to identify prying advertising trackers that track your online behavior and remove the cross-site tracking data they leave behind. That means you won't get hit up with three dozen vacuum ads the next time you buy one on Amazon.
Safari 11 also has the option to let you view sites in Reader mode all the time. Here's a look at the always-on Reader mode.
Smoother video
We watch a lot of video on our Macs, and High Sierra is making the experience even better. In addition to supporting 4K where available, it's also upgrading to the new industry standard, High Efficiency Video Coding (or H.265 for short). The new system compresses video up to 40 percent more the H.264, the current video standard. Under the new codec, videos will stream smoother and take up less space, both of which will make experience much more pleasant. And if you're a video creator, the new standard will also be built into Pro Tools so your projects will be able to take full advantage of it right from the start.
Next-level Metal
When Metal was introduced in El Capitan, it brought a slew of under-the-hood changes to make games and graphics sing, and now it's ready to deliver the next generation, appropriately called Metal 2. The new technology will open up games to a whole new world of power, with a new API and powerful tools for developers. Metal 2 will bring 10 times the draw call throughput that Metal delivered, enabling graphics that are far more robust while adding external GPU support for hard-core gamers.