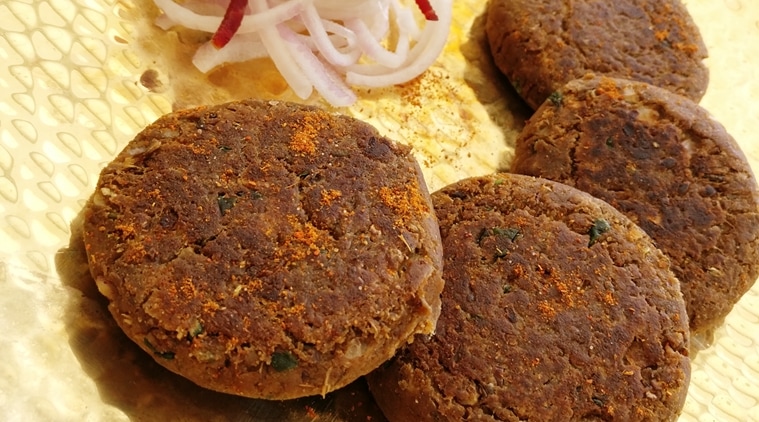 Now, who can say no to kebabs, right? A hot favourite among Indians, kebabs comes in all sizes and forms – starting from Galouti Kebabs, Shami Kebabs to Dahi Kebabs and Hara Bhara Kebabs. For most non-vegetarians, picking up one is easy owing to the number of options available everywhere, while vegetarians have a hard time getting by. In an effort to appease the latter, Chef Ashish Deva, executive chef of Jaisalmer Marriott Resort & Spa, has come up with a signature dish, Sangri Ki Shikampuri. Time for some kitchen rendezvous, we say!
Time: 50 mins
Serve: 2
Ingredients
10 tbsp – Sangri
2 tbsp – Channa dal
2 tsp – Whole garam masala
1 tsp – Whole red chilli
1 tsp – Rose water
Salt – To taste
2 tsp – Onion
1 tsp – Red chilli powder
2 tsp – Coriander leaves
1 tsp – Roasted chana dal
2 tsp – Processed cheese
2 tbsp – Ghee
Method
* Soak sangri in water for an hour.
* In a heavy-bottomed pan, heat ghee and add whole spices and red chilli to it.
* Then add sangri, chana dal and salt.
* Cook till water from the sangri completely evaporates.
* Remove from heat and let it cool.
* Mince the mixture to a fine paste and add rose water and salt to taste.
* If the mixture is too soft, add roasted channa flour to it.
* Divide into equal balls and stuff it with cheese.
* Press to make galettes and shallow fry in ghee till it turns golden brown.
* Serve hot with mint chutney.

["source-indianexpress"]