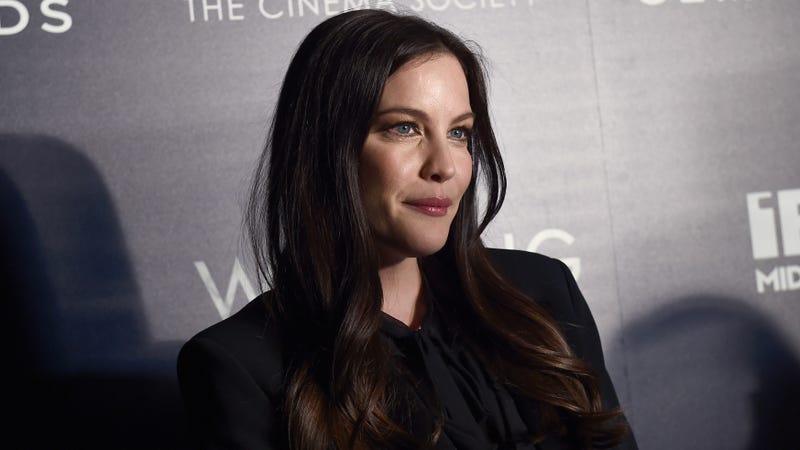 Liv Tyler, a woman I mostly know as a very beautiful elf in Lord of the Rings and the daughter of the guy who sang that "Don't Want to Miss a Thing" song, shared her 25-step beauty routine with Vogue and us plebes. She very politely set the tone with a modest scrunchie made of Hermès silk.
"This scrunchie is, like, the chicest scrunchie in the world because it came from my friend's store in England and it's made from an old Hermès piece of fabric, so it's kind of special," said Tyler. "But any scrunchie will do."
And with that Ina Garten "store-bought is fine" energy, Tyler marched on.
Tyler then begins double cleansing, starting off with Sarah Chapman Skinesis Ultimate Cleanse ($75 for three ounces from Net-a-Porter) and Chidoriya Hydrating Facial Soap before proceeding to a Astara Blue Flame Purification Mask that makes her look like Smurfette.
After talking about how much she loves green juice ("Your body loves green things, so drink green juice") and her dad ("My dad is so into skin care; when I go visit him, I usually spend half the time in the bathroom with him, just going over products"), she moves on to some more aspirational skin products with eye-watering price tags. For example, a $160, 1.7 ounce Dr. Barbara Sturm Deep Hydrating Mask and a $300, one-ounce bottle of Dr. Barbara Sturm Hyaluronic Serum."
"It's so good to massage your skin, like, really massage it," said Tyler.
There's also the CBD oil.
"I know everybody's talking about CBD oil," Tyler said, displaying a bottle of Lord Jones Royal Oil, a $100 CBD oil that Tyler insists does not make you feel stoned. "I definitely suffer from anxiety. I get really nervous. I guess my job's kinda scary and it's hard not to be nervous sometimes… public speaking and doing anything that's out of your comfort zone."
She then proceeded to drop a dollop of oil under her tongue.
["source=jezebel"]