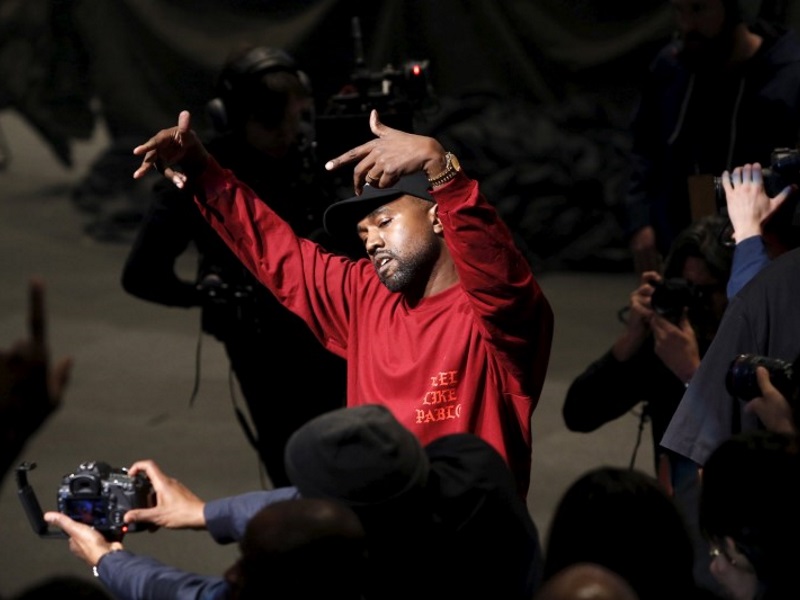 Everyone likes free stuff, and celebrities are no exception. Kanye West appears to have been using The Pirate Bay and MediaDownloader websites to download an illegal copy of what appears to be Serum, a popular WaveTable editor that costs $189 for a licence.
Much to West's embarrassment, Deadmau5, music producer and co-founder of Xfer Records which makes Serum, claims to have caught him and tweeted it to more than 3 million of his followers.
Kanye West was casually sharing a picture of him listening to Sufjan Stevens on YouTube. Little did he realise that he had forgotten to close the tabs he had open.
The tabs, as seen in his tweeted image, include The Pirate Bay, MediaDownloader, and torrent search result for "50 best VST" software – or virtual studio technology. There is also a tab of MacKeeper website open in the background and a page whose title says "Attention." Both of these tabs are likely the result of automatic redirection from untrustworthy websites.
West's apparent interest in shady websites is also interesting because very recently he was miffed at users who were torrenting his otherwise Tidal-exclusive album The Life of Pablo. He was reportedlyconsidering taking legal action against The Pirate Bay himself.
As the world awaits West's response to such an embarrassing accusation, people on the social networking website say that West might be using The Pirate Bay because he cannot afford to purchase a copy of Serum.
To recall, West announced last month that he was $53 million in debt. West of course, may have only been exploring the websites and perhaps wanted to give Serum a try before purchasing a copy of it.
There are several amusing things in play here. First of all, Stevens' albums are available on Tidal, the music streaming service which West, among several other musicians, own. Interestingly, Deadmau5 is one of the owners as well.
In the meantime, The Pirate Bay team says it is happy to offer Kanye West technical support should the legendary musician need any. "If he runs into difficulty he should try the forum for technical help and support," TPB staff member Spud17 told TorrentFreak.
["Source-Gadgets"]