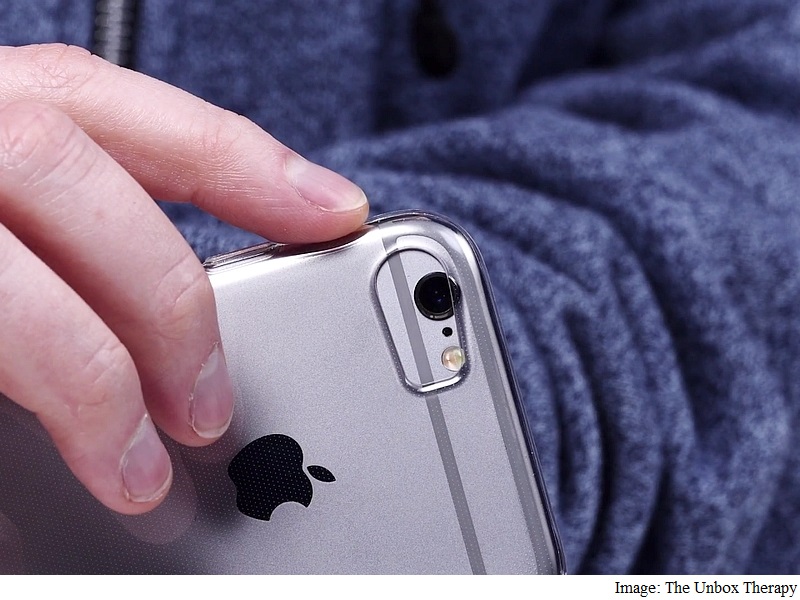 Amidst all the iPhone SE rumours and leaks ahead of the Monday launch, a video claiming to show the flagship iPhone 7's transparent case has been uploaded on YouTube. The same video also shows a case for the upcoming 4-inch iPhone SE.
A 5-minute-long video by a popular technology reviewer Lewis who runs The Unbox Therapy channel shows the two smartphone cases sent by popular tipster Sonny Dickson. The alleged iPhone 7 cover case features a massive cut out for the rear camera, hinting the smartphone will sport a dual-camera setup. Until now, the dual-camera setup was only rumoured for the larger iPhone 7 Pro version. The cover case also sits bit lower suggesting that the horizontal antenna bands might as well be missing out from the device.
Also there is no cut out for the headphones, which once again cements the rumour that Apple mightremove the 3.5mm jack from the iPhone 7 models and instead replace it with only the Lightning port in order to attain the rumoured 6.1mm thickness. There can be two speakers at the bottom if the cut outs are any indication.
As for the measurements, the video shows the iPhone 6s fitting perfectly inside the alleged iPhone 7 case, suggesting the latter model to sport almost the same dimensions as last year's offering.
This is not the first time we have seen an iPhone 7 cover case leak. Some images showing a translucent cover case for the smartphone also emerged on the web earlier this month. The case too had a similar cut out for the rear camera along with two slots for the dual speakers at the bottom. The duo is also said to come with Oled displays this time.
On the other hand, the iPhone SE case shown in the video indicates a rounded-edge design like the iPhone 6 and later models, but still featuring the round volume buttons as the iPhone 5s. This however, will be made clear by Apple on Monday.
Download the Gadgets 360 app for Android and iOS to stay up to date with the latest tech news, product reviews, and exclusive deals on the popular mobiles.