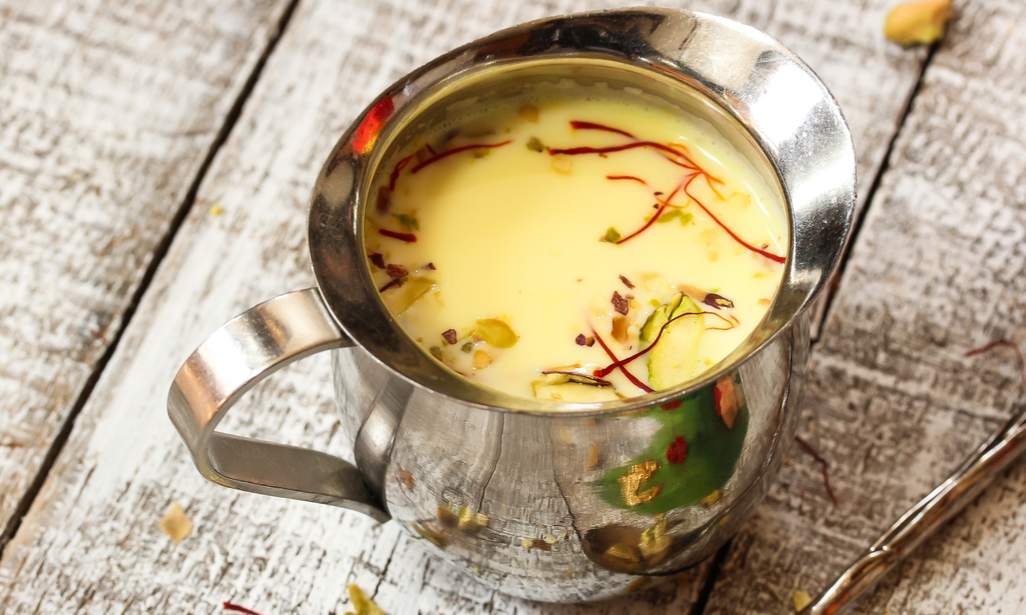 The winter clouds are giving way for the bounty of spring,and Indians across the country are all geared to celebrate Holi in less than a week. Cheeks smeared in hues of pink, green, yellow and red, getting drenched in coloured water or devouring the festive special delicacies; there is a reason why Holi is one of the most loved and widely celebrated festivals of India. Different regions of the country have their own local take on the festival. In Mathura, the festivities may last more than week. It is known as 'lath mar Holi', where women beat men with sticks and sing songs. In Bengal, Holi is celebrated as Dol jatra or swing festival where idols of Krishna and Radha are worshipped, and everybody plays on swings and with colours. In South, people worship God Kaamdeva. Like all festivals in India, food plays and intrinsic role in Holi celebrations too. For the longest time, gujiyas and dahi bhalla have dominated the great Holi spread. If there is anything that comes as close in terms of popularity is the thick, creamy and ever-so-delightful Thandai.
Also known as Sardai, thandai is a special beverage, native to India which is prepared extensively during festivals like Holi and Shivratri. The drink is made with the goodness of a mixture of almonds, fennel seeds, magaztari seeds (watermelon kernel), rose petals, pepper, cardamom, saffron, milk and sugar. Thandai could be made in many flavours and is immensely popular in the northern part of the country such as Rajasthan and Uttar Pradesh.
Here are some delicious thandai recipes you can make for your Holi party!
1. Homemade Thandai
It is nutty, it is creamy and it is loaded. This thandai recipe is decadence overload. It is made with the divine mixture of almonds, cashew nuts, pistachios, watermelon seeds, poppy seeds, green cardamoms, cinnamon and pepper corns boiled in milk. The chilled beverage is an answer to all your cravings.
2. Holi Special Ice Tea Thandai
Fans of Ice-tea raise your hand. This ultimate chilled concoction is one fusion you must try this festive season. Made with the flavourful goodness of Assam tea, almonds, khus khus, fennel seeds and cardamom, this refreshing and fragrant beverage is an instant mood-lifter.
3.Almond Milk Thandai
Amidst all the play, chatter, endless singing and dancing, it is natural for you to need some fuel to make sure the energy levels don't take a dip. This wonderful and refreshing beverage is made with the goodness of almonds, aromatic spices and protein rich seeds.
4. Guava Thandai

This one's for those who are not yet ready to say goodbye to guavas. Try this lush and wholesome guava flavoured thandai loaded with nuts and aromatic spices. There, there we can see you slurping already.
5. Soya Thandai
If you happen to be a vegan, then this one's for you! Here's a fragrant treat that even you can't say no to. Soya milk boiled with the thandai spice-mix of cardamom, fennel seeds and dry fruits is a treat for soul.
6. Thandai Phirni (My Yellow Table)

What happens when a festive dessert meets festive beverage? It gives birth to another culinary marvel just like this thandai phirni. This quick and decadent dessert brings the lush goodness of milk and a nutty charm of almonds, pistachios, cashew nuts and a whole lot of spices.
Here's wishing you all a very Happy Holi in advance.
["source=food.ndtv"]