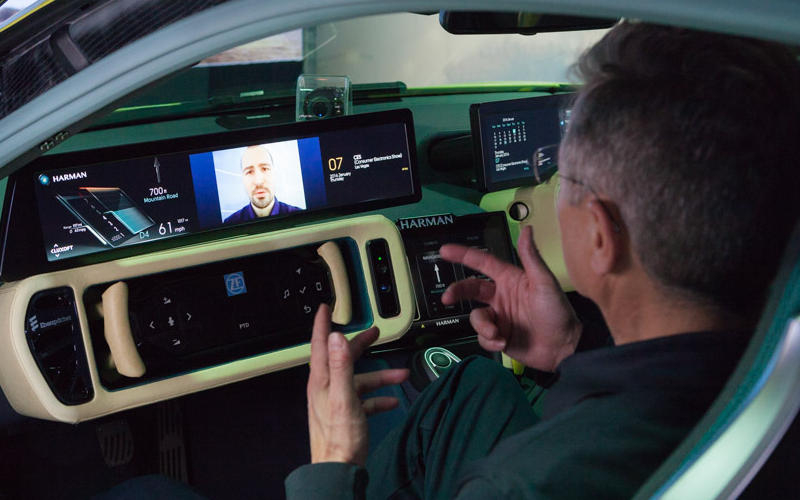 Harman Adds Microsoft Office 365 to Its Connected-Car System
Harman announced Tuesday at CES 2016 its partnership with Microsoft to integrate key elements of Microsoft's Office 365 productivity suite into its infotainment systems.
The integration aims to improve driver productivity and bring a higher operating efficiency for auto manufacturers, though it remains to be seen if the Harman system is able to blend work and driving seamlessly, considering tools like PowerPoint and Excel, which require a lot of focus.
Using Microsoft's personal assistant Cortana, drivers will be able to schedule meetings, hear and respond to emails, and automatically join conference calls, manage events and tasks throughout the day using speech as input. They will also be able to hold Skype calls and conferences when in park, or on the road with autonomous vehicles, the company said.
The collaboration will bring better productivity to market with reliability, security, and minimal driver distraction, said Phil Eyler, President, Harman Connected Car.
Harman hasn't stated which vehicles the integration will appear in, or whether it can be retrofitted to existing vehicles. The latest version of Office 365 will be accessible to drivers, as Harman's systems will provide over-the-air (OTA) incremental updates, the company said in a press statement.
Ford had announced that it will be integrating Android Auto and Apple CarPlay into its latest infotainment system at CES this year.
Share a screenshot and win Samsung smartphones worth Rs. 90,000 by participating in the #BrowseFaster contest.
Tags: Apps, CES, CES 2016, Cortana, Harman, Harman Connected Car, Microsoft, Microsoft Office, Office 365, Productivity, Skype
["Source-Gadgets"]