Christmas ads have become an annual tradition, often appearing as mini-films with their own festive story. But one Norwegian commercial, featuring Father Christmas kissing a man waiting for him at home on Christmas Eve, has become a surprise hit.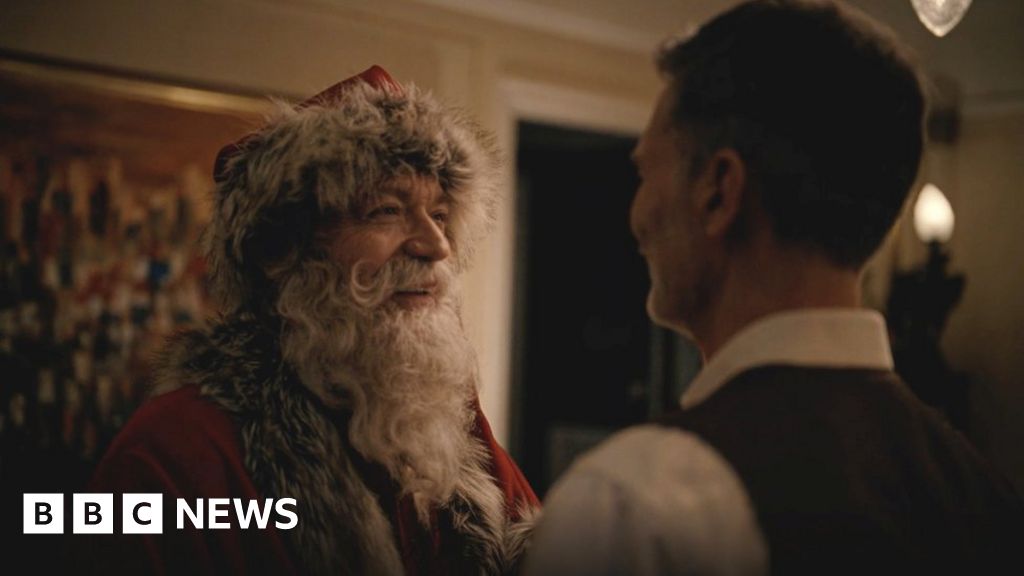 In When Harry meets Santa, the four-minute ad by Norway's state-run Posten postal service, the man is seen writing Father Christmas a letter to the North Pole with the message: "All I want for Christmas is you." And he gets his wish.
"We wanted to celebrate the 50-year anniversary since the abolition of a law prohibiting same-sex relationships," says Monica Solberg, Posten's marketing director. The ad has been watched well over two million times online.
"The magnitude of response took us a bit by surprise. We expected a reaction, but not to such an extent."
The ad raised few eyebrows in Norway or in neighbouring Nordic countries, but it has prompted some discussion beyond. As well as praise there has been criticism, with claims that it sexualised Father Christmas or that it showed Santa cheating on Mrs Claus.
In many parts of the world, the idea of a gay Christmas romance would be controversial. But in the Nordic region the ad was generally viewed as a heart-warming Christmas story, reflecting Norway's progressive approach to LGBT rights.
Until 1972 homosexuality in Norway was a criminal offence and changes in attitudes have taken time. Norwegians may now shrug their shoulders at an ad showing Santa kissing another man, but had it not been for one activist in particular things might have been different.
Kim Friele has been credited with relentlessly campaigning for the changes first to the same-sex law in 1972 and then to Norway's partnership law that allowed same-sex marriage 21 years later.
["source=bbc"]