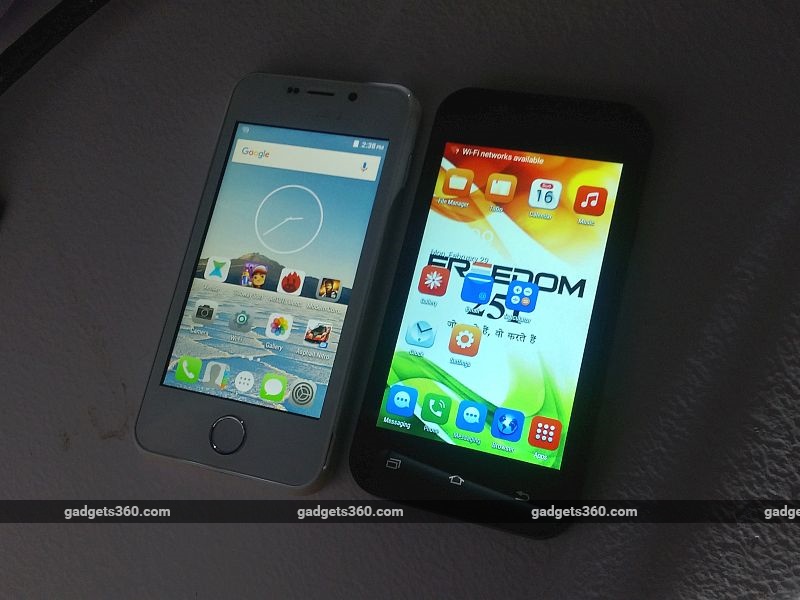 HIGHLIGHTS
The company says its not shutting down
It clarifies that MDM is a separate company with its own objectives
Ringing Bells has managed to deliver 70,000 units so far
Reports of Ringing Bells closing down its operations are surfacing online. In a statement on Thursday, the company is denying those reports however.
TeleAnalysis reported that the maker of the Freedom 251 smartphone formed another company named MDM Electronics Private Limited, and had set up shop in Delhi, closing the curtains on Ringing Bells forever. However, the Indian company has now refuted all claims of shutting down, and has clarified "that it is very well in the market and is operating as earlier".
A spokesperson from Ringing Bells in an emailed statement said that MDM Electronics is a separate entity from Ringing Bells with its "own objectives".
"At Ringing Bells we have our clear business objectives which we have shared earlier with everyone and we are sticking to it," the spokesperson said.
"Now Anmol Goel, who is also one of the founder directors, is looking after the affairs of the company and will take forward the company to make it achieve the goals that it has set for itself," the spokesperson clarified on the news of resignation of CEO Dharna Goel.
(Also see:Freedom 251 Maker Starts Delivery of 65,000 Units to Customers)
The company claims that they have so far delivered around 70,000 units of the Freedom in West Bengal, Haryana, Himachal, Bihar, Uttarakhand, New Delhi, Punjab, J&K, Maharashtra, Madhya Pradesh, Jharkhand, Rajasthan and Uttar Pradesh. Currently, the Ringing Bells website is not working.
The Freedom 251 smartphone maker has been courting controversies ever since it came into existence, the latest one being a Rs. 2-crore cheque bounce case. In September, Ringing Bells even started selling its products on Amazon India. Select smartphones, feature phones, as well as power banks are now listed on the e-commerce site.
Tags: Ringing Bells, Ringing Bells Shutting Down, Freedom 251 Sale, Mobiles, Android, India, MDM electronics
["source-ndtv"]