As a result, Philippakis's lyrics are foreboding and dreamlike. He writes synaesthetically, seeing the songs before he writes them, and leaves them largely unfiltered ("I see a mountain at my gates / I see a darkness in my face," he bellows on the titular track with the intensity of someone who knows the end is nigh). He doesn't want to spell out the resonances, but talks about "the skins we shed over time, how many lives a life contains". Closing epic A Knife In The Ocean, meanwhile, is about "the bravado you have as a young man, trying to stare down your mortality".
The music channels this feeling of someone on the brink of mania into something you can mosh to, from the pulverising groove of the title track to the building-sized bass line of Snake Oil. Godzilla-sized guitar work sits next to some of their prettiest songs yet – the rippling pastoral of Birch Tree, the intricately woven Albatross. London Thunder is a mournful hymn of displacement, not unlike something Richard Ashcroft could dream up, while the aching reverb and embattled optimism of Knife In The Ocean closes the album on its most widescreen note. Its diversity is important to Philippakis because "it means we can surprise ourselves when we play live".
At Summer Well, the boys are perking up. "I don't want to do photos. I want to eat bread," gripes Jack Bevan cheerfully. He looks like a Burberry model, because he is one, and during the time I'm with him, I never once see him wearing shoes. Throughout the day, the band are spirited away in pairs for pictures, media parleys, phone-ins and other promotional commitments. Bassist Walter Gervers, one of the youngest members of the group, is its stabilising force, tuned into and considerate of everyone around. Jimmy, their guitarist, spends most of his time throwing grapes over dividing walls to disrupt interviews, and takes a "wrong turn" when showing me around, ushering me onstage in the middle of a Maccabees set in front of 5,000 people.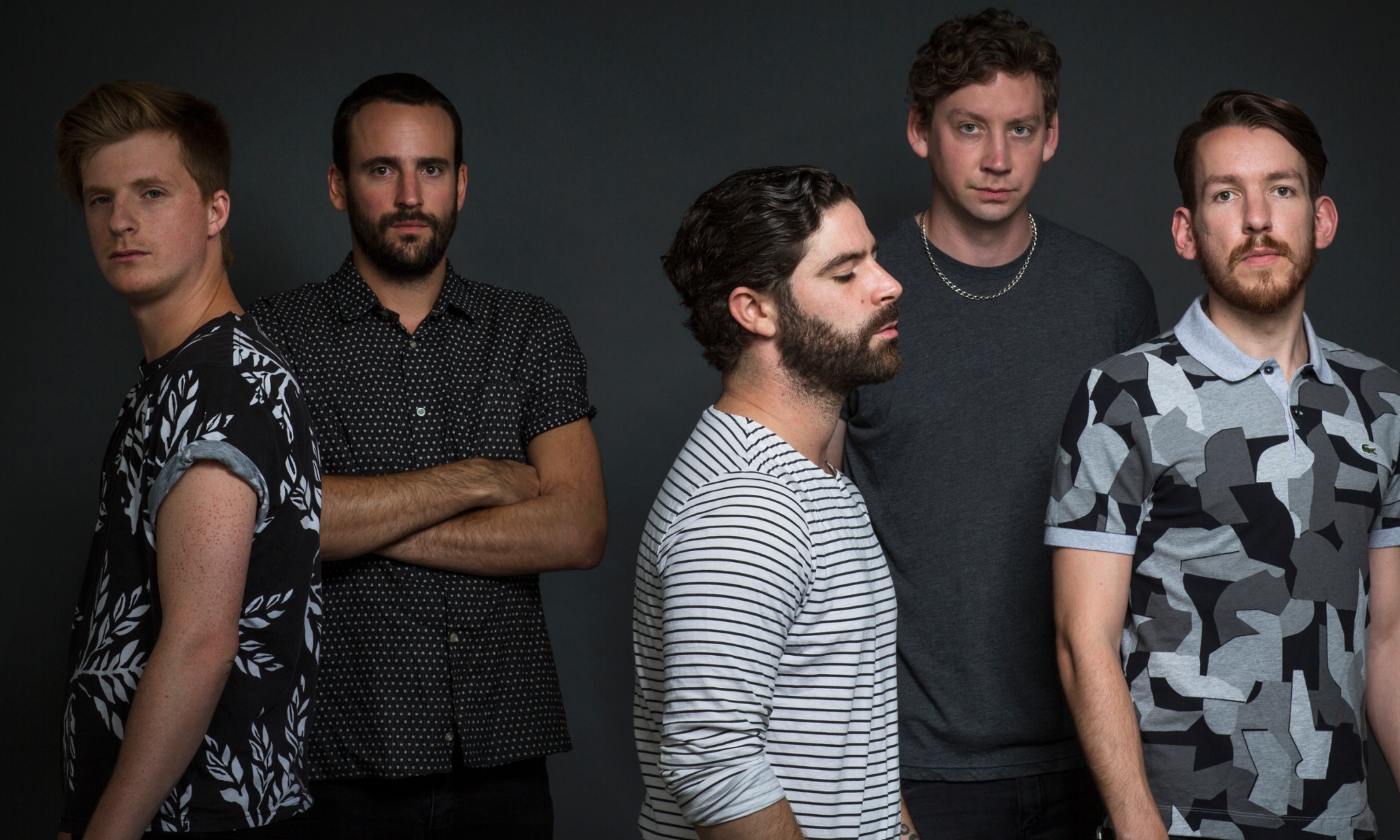 Thankfully, it's a more harmonious affair than the Summercase festival in Barcelona in 2008. It was there the band got into a fist fight with one of their heroes, when John Lydon's entourage started an allegedly racist assault on their friend Kele Okereke of Bloc Party. "He was surrounded by Lydon's droogs, all these toothy skinheads. So we got stuck in. I got decked by a Spanish security guard and woke up at 3am, handcuffed. It was great," says Philippakis, smiling wolfishly. Congreave adds, "We got kicked out at the exact moment we had to leave anyway, so it felt triumphant."
Like the best gangs, he and Congreave are comfortable enough with each other to disagree. When Philippakis asserts that music is an attempt "to make something better than myself, to lift myself above the daily malaise", Congreave – whose band nickname is the Quibbler, like a second-tier Batman villain – has a more prosaic analysis. "You're trying to better your peers." "I'm trying to better myself," rebutts Philippakis. "But that's bound up in a social aspect," Congreave insists. "You compete with others. All creative people do."
It's the sort of intellectual sparring you imagine goes down a lot. Their reading list includes The Amazing Adventures Of Kavalier And Clay by Michael Chabon, while Philippakis announces, "I'm craving Blood Meridian by Cormac McCarthy, and might dip in again," with the same relish that you decide to get a cheeky Nandos.
Do they think pretentiousness is underrated?
"It depends what you mean," Philippakis muses. You described Total Life Forever as "the dream of an eagle dying", I remind them.
"We make big statements and arty music but that's self-expression," says Congreave. Philippakis is just as unapologetic. "Sincerity of intent, creative hunger and ambition to be great all get rolled together as 'pretentious'. We take music seriously."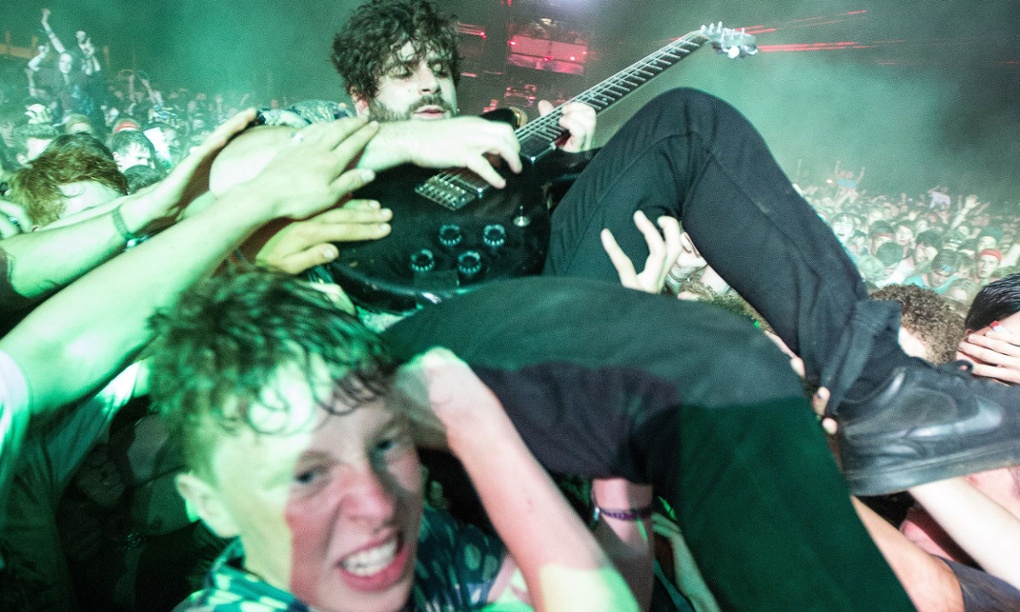 Foals don't need the crutch of irony – they're aiming for something more real. "This isn't going to last for ever," Congreave agrees. "At 20, bands share a youthful energy. At 40, they grow apart." Philippakis expands: "We want to look back and know we made things as powerful and out of control as possible."
Philippakis eventually warms to me, possibly around the time I ask who his favourite Spice Girl is (it's Emma Bunton). I'm not sure what happened to the jet lag. I later leave him outside a bar in town, where he will drink until 7am, missing his flight home. For now, the band are all busy; I find myself alone in their dressing room, surrounded by enormous slabs of jerky and a Swiss army knife. A voice from nowhere shocks me – the Dictaphone in my bag has switched itself on, Philippakis's words permeating the ether even in his absence.
"I distrust contentedness. Though we're older now, I want people to know we're not calcified or spent. I would rather kill off the band than slouch into a comfort zone and a paycheck," he says. Then he repeats, simply, "I want to do something great."
What Went Down is out 28 August on Transgressive Records
["source-theguardian"]