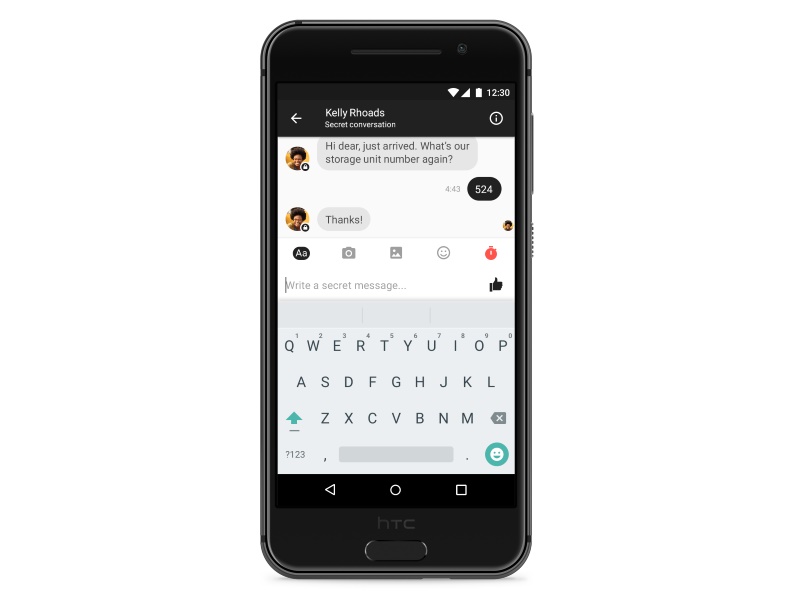 The users will have to start a secret conversation for encryption
It's limited to only a few users right now
The global roll-out of the feature will be done later this year
Facebook is taking a big step toward keeping Messenger users' conversations safe from prying eyes: The company is testing a new feature it calls "secret conversations," which uses end-to-end encryption to lock up messages.
Using end-to-end encryption means that only the sender and recipient of a message will able to unlock and read it – even Facebook itself won't be able to see what you're talking about. In a blog post Friday announcing the test, Facebook highlighted sensitive topics like health and financial information as among the reasons users might want to use it.
End-to-end encryption has seen a boom in popularity in recent years as mainstream tech companies have started integrating it into their products amid heightened cyber-security and surveillance fears. But that boom has also raised concerns from some law enforcement officials that it could stop them from being able to access the communications of criminals and terrorists even when investigators obtain a warrant.
The Messenger feature will not be turned on by default; users will have to choose to start a secret conversation. In addition to providing end-to-end protections, the feature will also allow users to set a time limit for how long each message will remain visible in a conversation. However, secret conversations currently don't support some popular features, like sharing GIFs or videos.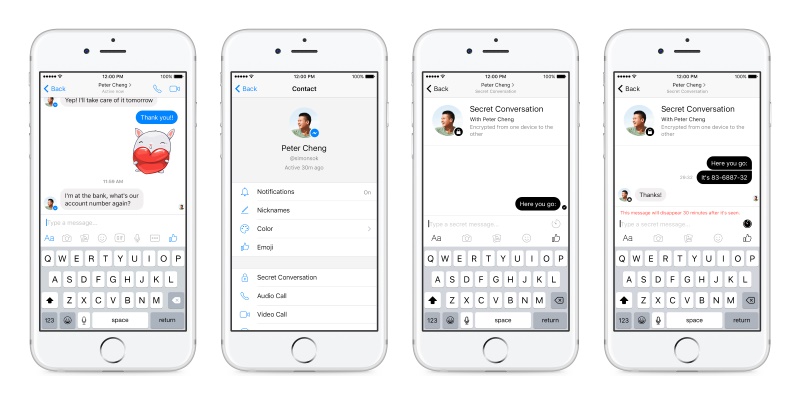 Only a limited number of Messenger users will be able to try out the feature for now, but Facebook says it plans to make it more widely available later this summer.
Messenger's secret conversations rely on technology from Open Whisper Systems, which also makes the free end-to-end encrypted messaging and voice call app Signal. Facebook used the same technology to build end-to-end encryption into WhatsApp, which it owns, in a process completed earlier this year. The company is following in the footsteps of Apple, whose iMessage system has protected users' conversations with end-to-end encryption since 2011.
Matthew Green, a Johns Hopkins University computer science professor who consulted with Facebook on their plans to deploy end-to-end encryption in Messenger, says he's increasingly seeing a sort of sea change in how developers view the technology.
"It's becoming a minimal requirement for deploying an app like this," Green said.
But having a major player in the instant messaging world such as Facebook dive into this space also extends the privacy protection to an audience that otherwise might not use it, according to Green. "There are people who aren't going to download some special app, so the fact it is being built into the things they already use is a really big deal," Green said.
© 2016 The Washington Post