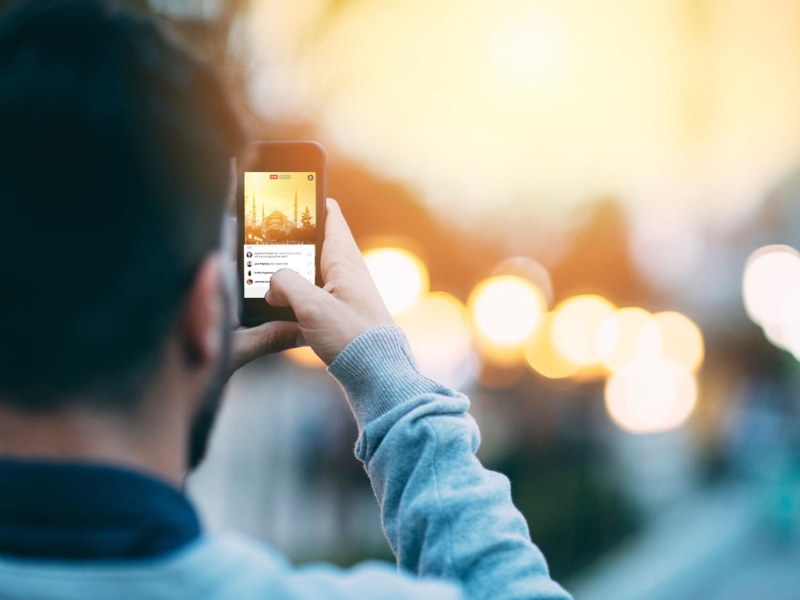 People and Page administrators on Facebook will now be able to broadcast up to four hours of video with Facebook Live – in both fullscreen and video-only mode, a media report said on Thursday.
Broadcasts were limited to two hours when Facebook Live was launched last year.
These options are intended to benefit both the creator and the viewer and are set to be released more broadly in the coming weeks, technology website Venturebeat.com reported.
Users will be able to go live in fullscreen, meaning that if you're doing so on an iOS device, it will go fullscreen in portrait and landscape mode.
On Android devices, fullscreen mode is only supported in portrait mode, but Facebook plans to make it available in landscape later this year, the report noted.
The video-only mode allows both broadcasters and viewers who want to focus on the videos to temporarily hide Reactions and comments by swiping right.
Users can bring back Reactions and comments by swiping left.
Last month, Facebook announced that users can go live from the face-swapping MSQRD app and utilise different Snapchat-like masks and filters while the video is running.
Facebook first acquired Masquerade, the Belarusian startup behind MSQRD back in March with the intention to "continue enhancing the Facebook video experience."
["Source-Gadgets"]