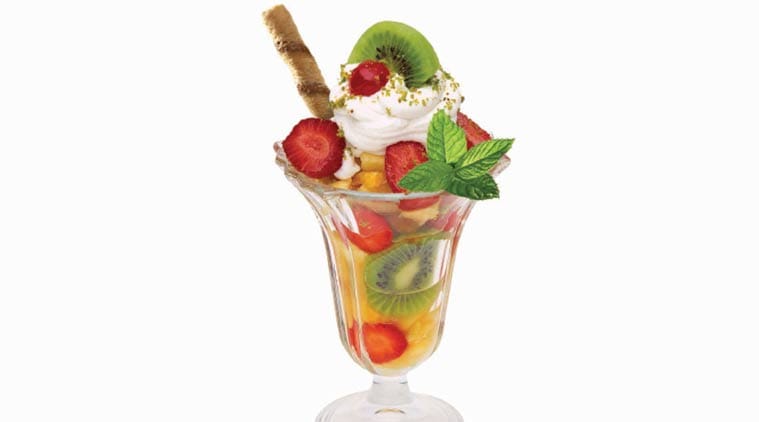 Strawberry Jello is a jelly topped with vanilla scoops, fruit, syrup and chopped fruit.
Serves 12
Ingredients
1 packet strawberry jelly
1 brick vanilla ice cream
1 tin of fruit cocktail
1 tsp corn flour
Dew drops of red food colour
A little icing sugar
Method
* Prepare jelly as given on the packet.
* Open the tin of fruits and strain the fruits. Keep the fruits in the fridge.
* To ½ cup syrup of the tinned fruits, add corn flour and cook on low flame for 5 minutes till a thick, glossy sauce is ready. Remove from fire and add a few drops of pink colour.
* To serve, put some ice cream in a glass. Spoon out jelly on it. Put some fruits. Spoon out more ice cream on the fruits. Pour the sauce over the ice cream. Serve topped with a few fruits.
["source-indianexpress"]