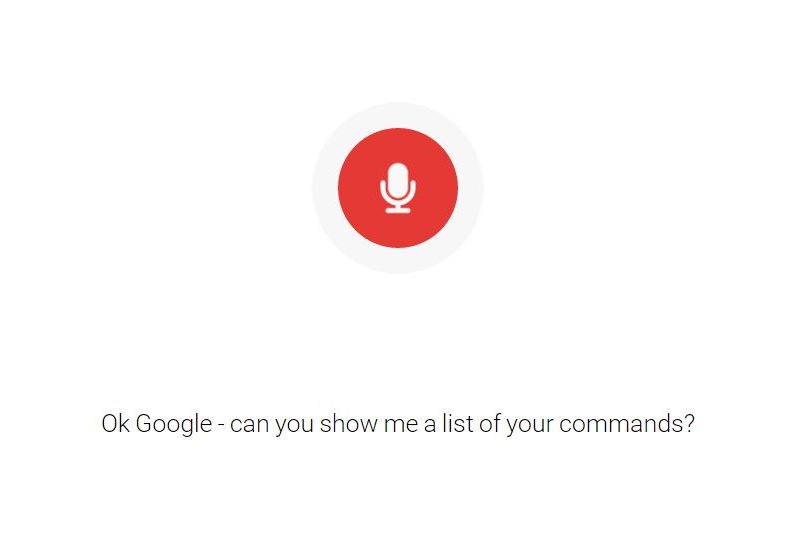 HIGHLIGHTS
You can find the Ok Google command list at ok-google.io
The site includes over a thousand variations of the commands
ok-google.io website has been created by developer Kitze
Google keeps adding new voice commands to its 'Ok Google' hotword recognition, and it can be quite a chore to keep a track of additions. Thus, a charitable developer has come up with a complete list of commands that users can easily refer to.
Developer Kristijan Ristovski (aka Kitze) has launched a website, ok-google.io, where users can find the list of all the commands. It also includes over a thousand variations of the commands.
"Annoyed by the fact that every once in a while a new "complete list of google now commands" appears online, I decided to create this project," writes Kitze. He has revealed that the project will be open sourced soon and anyone could report bugs or issues on GitHub. Kitze will update the list with new commands.
The website shows the commands according to the categories namely People & Relationships, Weather, Conversion, Math, Device control, Social apps, Reminders, Flight & Travel, Easter eggs, Sports, Web Browsing, Movies & TV Shows, Messaging, Gmail integration, Definitions, Stocks, Music, and Reminders among others.
Google's voice-personal assistant, Google Now, has over the years improved and received several upgrades to become smarter. The company updated its Search app to expand the 'Ok Google' hotword recognition adding the feature to any webpage in the in-app browser. Google last year announced that it was using better acoustic models for its Voice Search feature, which used less computational resources, was more accurate, more robust to noise interference, and faster.
Google recently brought Hindi Voice Search for its Maps for iOS and has added multilingual voice search as a part of the Google Search update for Android.
Download the Gadgets 360 app for Android and iOS to stay up to date with the latest tech news, product reviews, and exclusive deals on the popular mobiles.