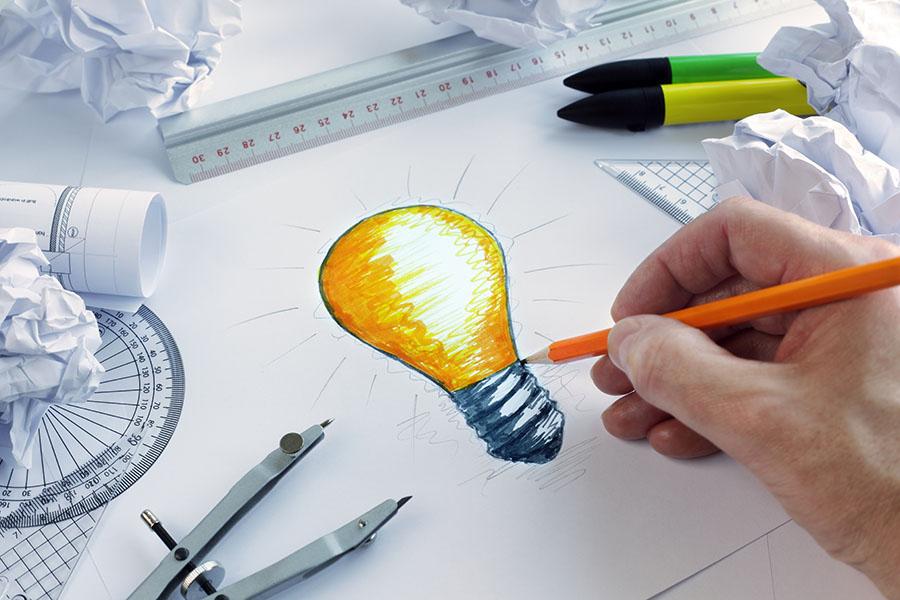 Sometimes nostalgia can be triggered by the most arbitrary things – a catchy jingle or a familiar font or even a clever colour scheme. Even without us realising it, we are automatically transported back in time to the first time we experienced those very feelings. Even today when someone in India says "Thanda loge?" we are immediately reminded of the cola company and the adverts that put the brand in motion.
That is the real power of advertising – it's not always in your face – but its more like a powerful undercurrent that pushes your recollection.
A chapter from history Each generation has had advertisements that it fondly reminisces about and whether or not the product has achieved longevity, those ads have become defining markers of that era.
They say reel life reflects real life and this analogy is applicable in the advertising world too. As our country has transitioned, so have our marketing strategies; and as our people have changed, so have our ads. In the past, detergent and cleaning supply ads focused solely on women, but today we see that narrative changing, which is a function of the larger equality movement and a gradual change of mind-set that we are witnessing. And this paradox is remarkable; while advertisements across mediums have the power to influence minds, they in turn are also influenced by external factors.
And if we were to objectively look at how we have grown as a nation, we simply need to glance at our ads over the years to see how they have documented history.
Building big ideas
From the outside, there are those that consider advertising to be a creative and complex process. However, that was not always the case, especially in our country. Advertising and marketing a few decades ago was less about creativity and more about building a sound strategy to communicate to the relevant audience. Often this strategy became the message itself and did little to build brand equity.
Over time, as brand-building took precedence over mere sales, the industry had upped the innovation and creative quotient. It was only in the 90s that 'creativity' was at the forefront of the communication business that went on to define the era. From that point, we have witnessed a learning curve supplied by a steady growth of unique ideas in the country.
Big ideas, in essence, are like innovation – they are original, striking and very often unique from what already exists. But most big ideas aren't born big, they start off as a thought that is honed and developed over time so that it becomes mature enough to sustain and support a brand over long periods of time. It's the same with innovation. It starts off with a unique idea that grows and gains strength and sustainability over time.
During the development process, we can identify four stages of innovation:
1.    Is it unique? It is a unique idea or space it operates in?
2.    Is it differentiated? How does the innovation compare to similar ones in the same realm?
3.    Is it Scalable? Can the innovation be developed so as to reach its intended market or audience?
4.    Can it achieve Speed of scalability? How quickly can the innovation be scaled to reach its true potential?
We apply the same logic when it comes to generating advertisements that we hope will reach out to the biggest and most relevant audience. The one thing we are always sure of is that we can never be sure; that is the only constant that has ever existed. We can never predict how the population will react to a certain innovation, be it in the advertising space or the social innovation space. But we can make sure that we have answered all the above questions in the best manner possible, so that we can ensure the soundness of our solutions.
Marching into the Digital Era
One of the biggest innovations we've seen in the recent past is of course, the advent of the digital age. The impact of the digital movement is palpable in every realm of our society today; advertising is no different. Although digital is only 15 percent of total Ad Ex, its influence far outstrips its presence.
However, because digital media can identify the context and place in which it can reach its audience, it is able to illuminate the last mile, i.e. reach audiences right up to the point of purchase. As a consequence, digital media has transformed advertising into more of a 'transactional' deal that pushes products on people, especially closer to or at the point of sales. Hence, it is inclined to a 'buy, buy, buy' promotional attitude versus the warmth of a brand-building approach. In this way, digital media has paved way for companies to spend less time building relationships with the consumer and less time investing in the brand's equity.
The digital consumer is unique because they are "time-snacking" consumers; they are multi-taskers who act fast. This is on the spectral opposite of how offline consumers behave. I use the term 'time-snacking' because they divide their time into portions or 'snacks' to include a little bit of everything. This frenetic way of living has thereby significantly reduced the time that they can afford to spend watching a commercial or be a part of any brand's experience.
Once someone has a sound understanding of these communication principles, it becomes significantly easier for them to push out the right message, regardless of what it may be. The same can be applied for marketing a concept.
Moving from an idea to real innovation
However, while the different marketing tools available today can prove revolutionary and present an exciting prospect for better, quicker and higher engagement, at the end of the day they are only but a means to an end. What advertising serves at the end of the day is a product, a service, a brand, a thought or an idea.
The communication through an advertisement can only be effective if one is successfully able to transition from the idea stage to the innovation and serve a need in society. That's where the magic happens. In the advertising space, it can be very tempting to get fixated on the idea alone and abandon the purpose the product, service or cause it serves. It may well have worked too in the past, however, with an increasingly connected marketplace and an influx of information available at our fingertips, people are more interested in how their lives will be impacted by a product or service, rather than develop a sustainable relationship with it.
Thinking Leaders and Communicators
Something that young entrepreneurs need to realise as they dive into new ideas and present innovations to the society is that innovation seldom occurs in isolation. It is, in fact, a very people-centric process. One needs to utilise the necessary resources to ensure that the innovation reaches maximum number of beneficiaries to create a larger impact. Thus, while they may disconnect in order to hone the idea into a product that can truly serve as an innovation, they must circle back to their ecosystem in order to test efficacy, and ultimately communicate its virtue.
It is true that, today, more than ever we need more units and parties that will promote innovation. But the challenge remains that they cannot do it in isolation. There needs to be a ground swell movement. If change is like catching fire, then there needs to be a match stick. There is a pressing need for an atmosphere where challenges can be faced and the status quo can be questioned without it becoming confrontational.
In this landscape, advertisers too, play a keen role, that of being a moral compass to the society while marching ahead with their innovations mushrooming all over the place. There is an overall impression that you can get away with being less moral today, because of the swift pace of things, but truth be told, consumers are going to hold you more responsible for the influence you have over the public. The consumers are smart, they are not going to let you get away with being anything less than responsible. As William Bernbach famously said, "The most powerful element in advertising is the truth!" and that is the one communication tenet that's likely to remain unchanged, irrespective of any innovation, idea or era.
By Ranjan Kapur, Governing Council, Marico Innovation Foundation and Country Manager, WPP India
(Disclaimer: The author of this article, Mr. Ranjan Kapur recently passed away on January 27, 2018. This article is amongst Lt. Mr. Kapur's last few written works. This is being published by Marico Innovation Foundation (MIF) as a sign of respect and solidarity for his penchant for innovation and his continuous support as MIF's Governing Council member. The article is part of the 'Thought Leadership' series by Marico Innovation Foundation (MIF) in partnership with Forbes India.)
["Source-forbesindia"]