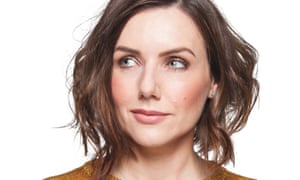 My makeup bag goes through phases. Out come a few things, to be replaced briefly by testers. More rarely, I glance inside and see that I've unwittingly replaced just about everything with fresh launches whose quality is sufficiently high to bed in for the long haul.
Autumn 2017 is one of those seasons. Among the first and most unexpected keepers is L'Oréal Paris's new Paradise Mascara (£9.99). Surprising, because I am perpetually dissatisfied with mascara (as are you: sales worldwide are down 11%), which has enjoyed far fewer technological advances over the years than any other product category. The last of note was the advent of tubing mascara, a formula made from polymers instead of the traditional oils, dyes and fibres, which forms a bendy tube around each lash and doesn't smudge. The only downsides are that it's trickier to remove (you have to ease off the tubes with warm water) and the finished effect is rarely as dramatic as with old-school formulas.
For parties, I've got around this last problem by using a tubing mascara as a final coat for an old-fashioned big lash; but with Paradise Mascara, I needn't double up. Ostensibly traditional in formulation, it lifts, thickens and fans out lashes accordingly, but, uniquely, stays put all day. I've tested it rigorously and endured only two very minor smudging crises – and I'm someone who could smudge a tattoo. I'm not sure why L'Oréal marketeers are focusing almost solely on its "rose gold" packaging (I mean, it's pretty enough but, meh) and not the brilliant formulation within.
Clearer in its objective is YSL's new All Hours Concealer (£22), and it delivers perfectly on the brief. The selfie revolution means that total cover-ups are in huge demand, but this relative latecomer is among the very best. Thin enough to spread under eyes, thick enough to dot on blemishes, smooth enough to last all day without caking, and blending imperceptibly with fingertips, it's exceptionally easy to use on the go (not that touch-ups are ever necessary). The shade range is almost there (it could and should go darker: plus ça change) and the colour doesn't alter as the day wears on.
Finally, I'm smitten with Chanel's new Ombre Première in 820 Memory (£25), a deep, rich, ginger-brown cream eyeshadow that a well-trained dog could apply. There are more, but they'll just have to wait for another week.
Source:-theguardian