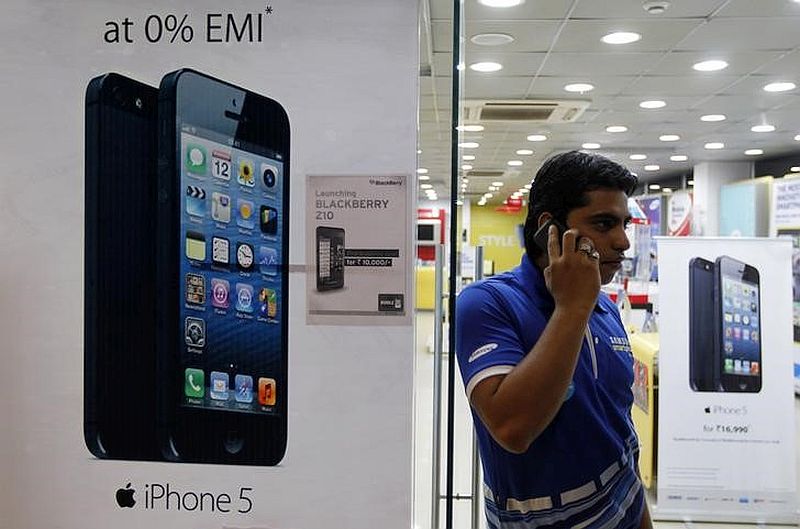 Apple is reportedly planning to sell used iPhone devices in India, for which the company is seeking permission from the government of India. The company is said to be waiting for approvals to import and sell refurbished iPhones in India. The new strategy to boost iPhone sales has however been met with backlash from a newly formed Mobile and Communications Council, which includes companies such as Micromax, Intex, and Samsung, according to a report.
Notably, this is not the first time Apple is working on such an idea for the Indian market as there have been previous reports pointing towards the Cupertino-based company's refurbished iPhone strategy.
A Bloomberg report citing several government officials and the opposing industry body says that Apple's plea in 2015 to sell used iPhone in India was "rejected by the environment ministry without much fanfare." One of the biggest concerns being raised about Apple's latest strategy is that it may become a threat to the Indian government's "Make in India" initiative.
The report adds that the Mobile and Communications Council is now lobbying to the Indian government to oppose Apple's plea. "Why even consider allowing import of used phones when import of other used goods such as cars are precluded by 300 percent duty levies?" said Ravinder Zutshi, Chairman of the Mobile and Communications Council.
With the slowdown of Chinese and the US markets, Apple has no doubt been keen on working to tap the Indian market and has been seeking government permission to open first stores in India. Tim Cook, company's chief executive, had also confirmed that Apple was planning to bring its official retail stores in India.
A report released last month by International Data Corporation (IDC) for Q4 2015 claimed that Apple overtook Xiaomi in the Indian smartphone market in terms of units shipped. IDC had added Apple dominated in the 'over $300 (roughly Rs. 20,000) smartphone' segment with a 42.1 percent market share. As per the market research firm, a major factor that helped Apple edge past Xiaomi was the recent price correction for the iPhone 5s, iPhone 6, and iPhone 6 Plus in India.
Download the Gadgets 360 app for Android and iOS to stay up to date with the latest tech news, product reviews, and exclusive deals on the popular mobiles.