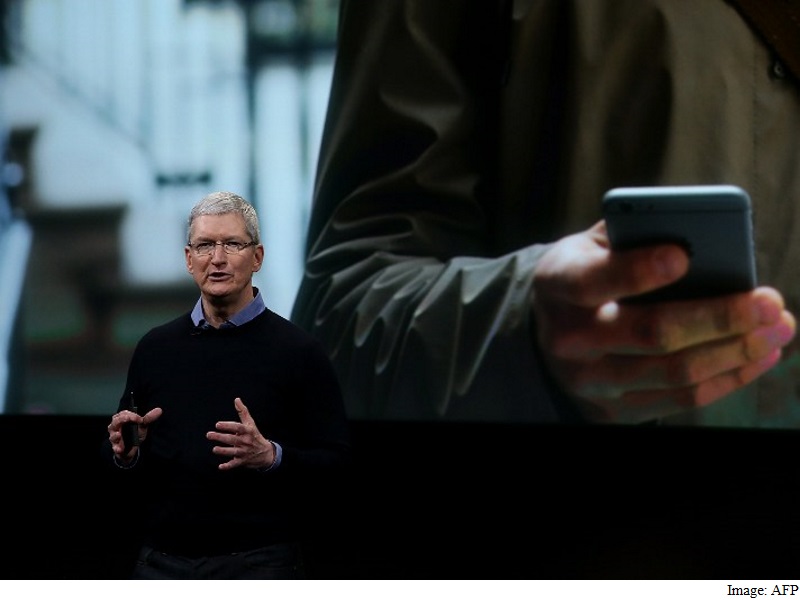 Apple Inc on Monday was expected to unveil a smaller, cheaper iPhone aimed at emerging markets and possibly China, the world's biggest buyer of smartphones, as the technology company looks to reverse a decline in worldwide sales of its most important product.
The launch of the new device, expected to be called the iPhone SE, represents Apple's second bid for the crowded mid-tier market after an unsuccessful foray three years ago.
Before the expected launch at Apple's leafy Cupertino, California headquarters, Chief Executive Tim Cook defended the company's refusal to comply with a US court order to unlock an iPhone belonging to one of the shooters in a December attack in San Bernardino, California.
Apple has a responsibility to protect customers' data and privacy, Cook said, adding that Apple "will not shrink from that responsibility." His statement was greeted by applause from the audience.
The tech company's dispute with the US government has become a lightning rod for a broader debate on data privacy in the United States. The company is set to square off against the US government at a court hearing on Tuesday, likely the first round in a long legal fight to avoid being forced to decrypt the iPhone.
© Thomson Reuters 2016
Download the Gadgets 360 app for Android and iOS to stay up to date with the latest tech news, product reviews, and exclusive deals on the popular mobiles.