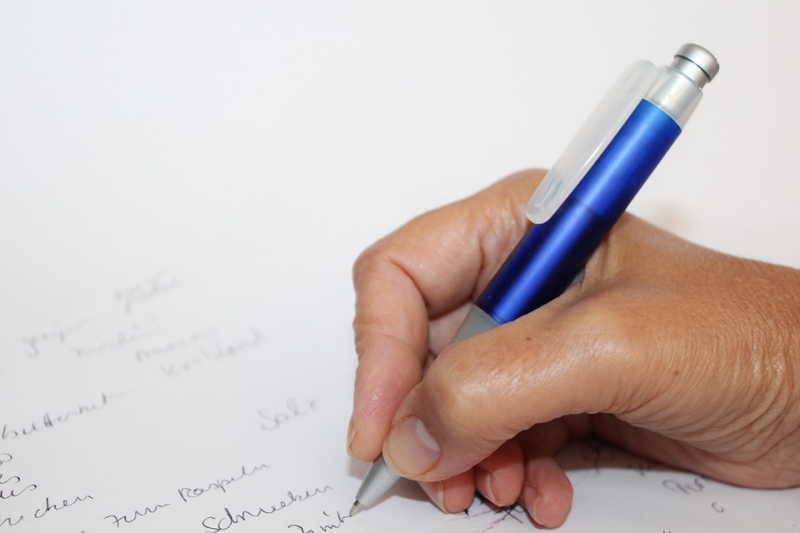 The new year has just started, and you've probably already made more new year's resolution jokes than you've actually kept new year's resolutions over the past few years. It is difficult. In the beginning everyone is motived to save money, to be more organised, exercise more, and other good ideas like those. We start with the best of intentions, but along the way, things change. We found ten apps that cover five different categories that can improve your life over the next twelve months. Here are our picks.
Get organised:
Todoist (iOS, Android)
Todoist is a great app to organise projects and your life with. It can be as complicated as you need it to be, and it syncs across multiple platforms and devices. Being able to enter due dates in conversational language, visual achievements, and more, make Todoist an accessible and powerful productivity application.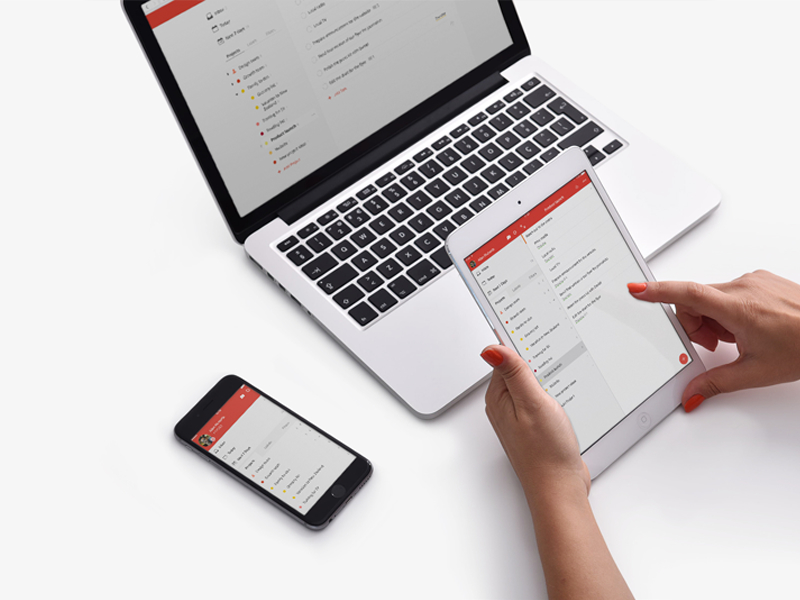 Download Todoist for iOS | Todoist for Android (Free)
OmniFocus 2 (iOS)
While Todoist is available on iOS as well, iPhone and iOS users will find nothing comes close to how good, and how powerful, OmniFocus is. The app comes with a hefty price tag but it is the peak of productivity apps and services when it comes to helping you get things done.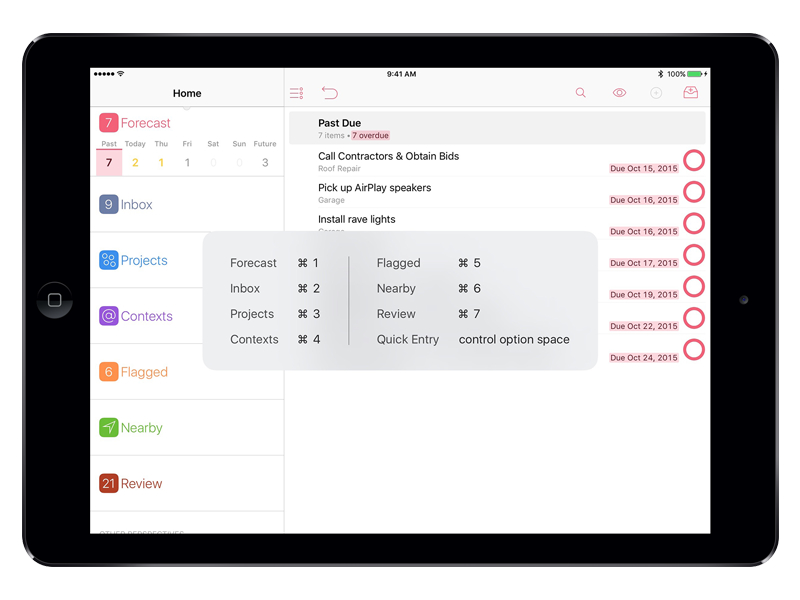 OmniFocus follows the Getting Things Done (GTD) philosophy and supports all modern iOS features and platforms like Apple Watch, split-screen on the iPad, and location aware reminders.
Download OmniFocus 2 for iOS (Rs. 2500)
Get fit
CARROT Fit (iOS)
The CARROT apps on iOS are all amazing. CARROT Fit helps you to get fit with a talking AI who will not tolerate laziness. The app threatens, inspires, makes fun of you, and will do what it takes to make you get fit.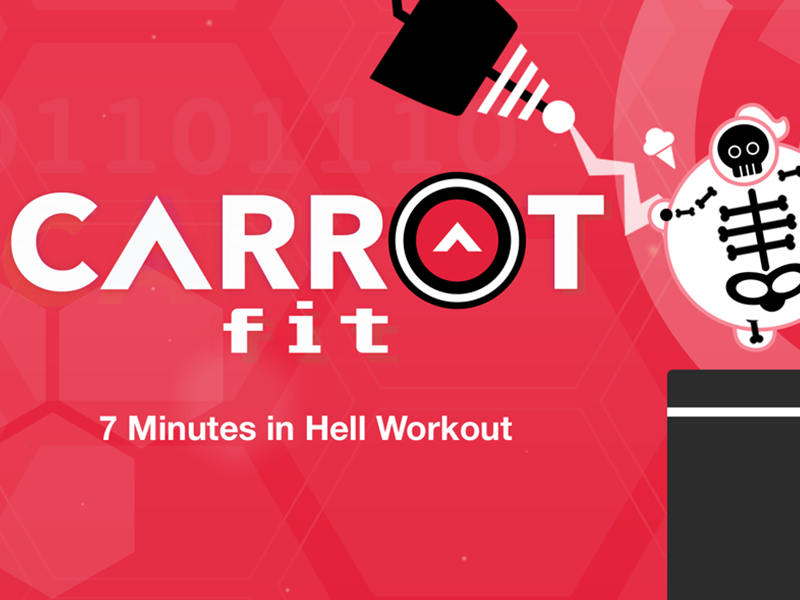 Exercises are fully narrated and there are pop culture references aplenty. I hope CARROT do more apps across other categories because they excel at unique and useful apps.
Download CARROT Fit for iOS (Rs. 190)
Jawbone UP (Android, iOS)
Few apps do as many things well as UP by Jawbone. UP collects data from your phone and is completely free. It analyses this data and will tweak how you should work out and exercise on the fly. Best of all instead of giving you a default goal, it will tell you what people who are similar to you in height and weight manage making it feel more realistic. It can even keep track of your food.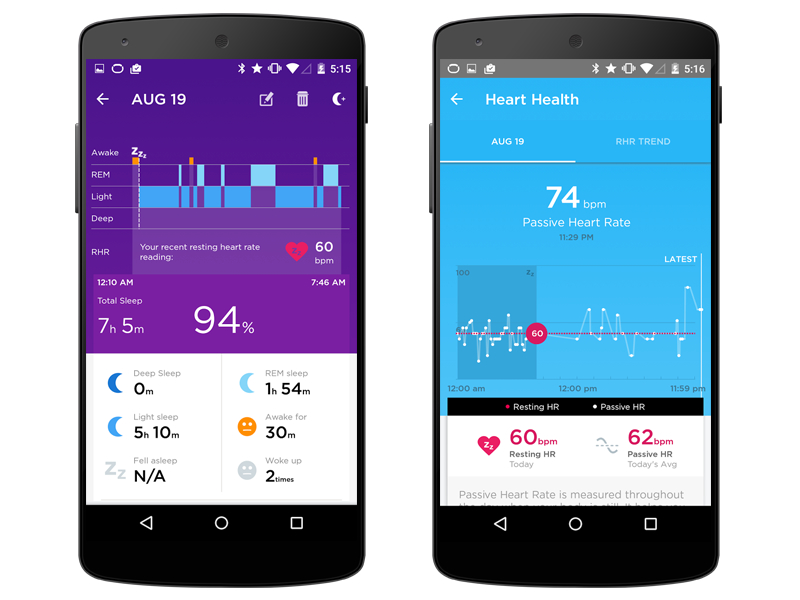 Download UP by Jawbone for iOS | UP by Jawbone for Android (Free)
Manage finances
Monefy (Android)
Monefy on Android is a very unique expense manager. In a category full of clutter and multiple steps required for simple things, Monefy is a simple and elegant solution at tracking your expenses. It lets you view graphs, export data, sync to Dropbox and more. There's a built in calculator, and adding expenses is really simple in the app, which does a great job of presenting the information in a way that you an use it.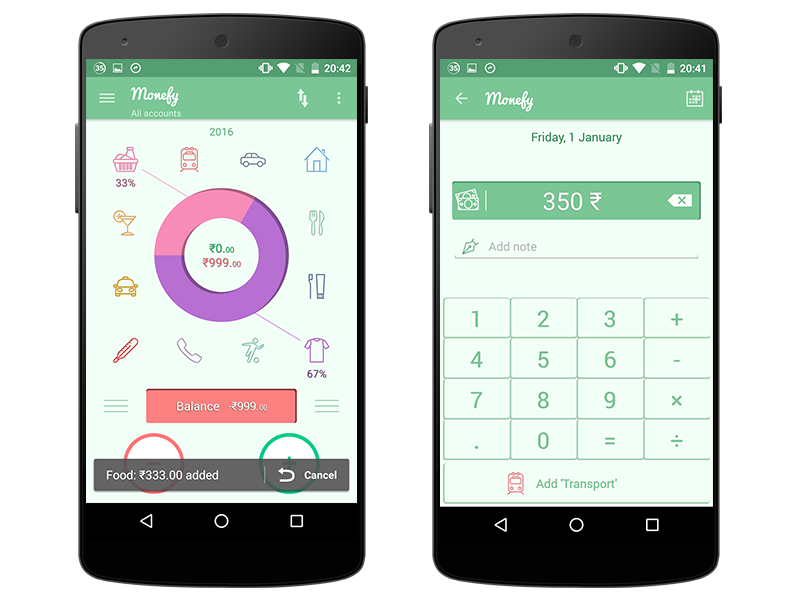 Download Monefy for Android (Free)
Saver 2 (iOS)
Saver 2 is one of my most used apps on iPhone. It lets me enter expenses in quickly and view how my spending patterns have changed over months thanks to the visual interface. It takes a few minutes to get the hang of it before becoming one of the most important apps on your device.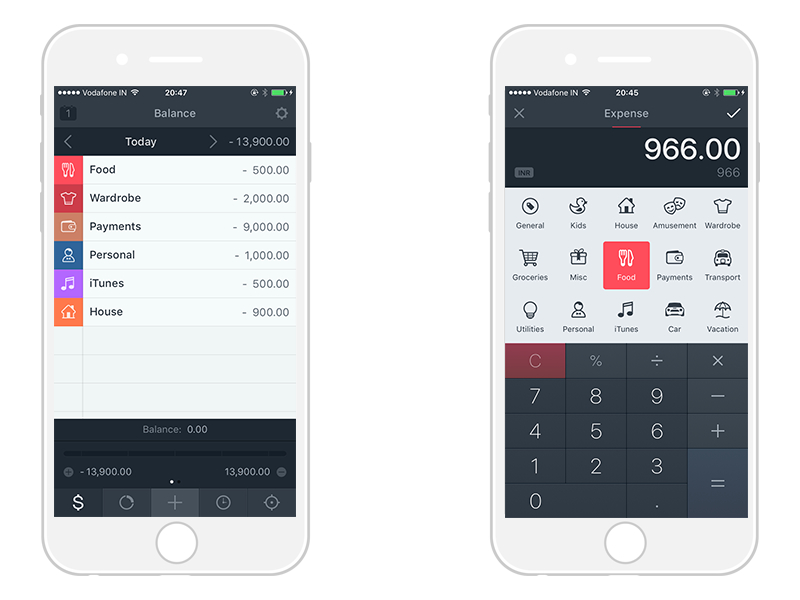 Download Saver 2 for iOS (Rs. 300)
Relax
Calm (iOS, Android)
Calm helps you meditate and relax. Following the simple programs within the app accompanied by lovely and relaxing scenes within helps you calm down. There's even a sleep improvement program inside so you can get your sleep schedule back on track after a few late nights. Calm is free to use with some programs available as in app purchases.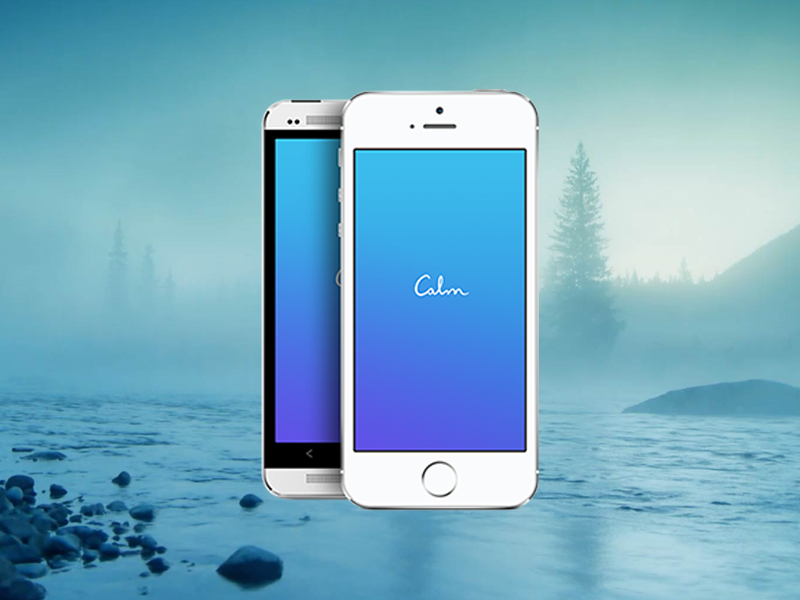 Download Calm for iOS | Calm for Android Free
Pause by Ustwo (iOS, Android)
Ustwo, the creators of the beloved Monument Valley surprised everyone with the release of Pause. Pause is an app made in collaboration with Danish mental wellness company PauseAble. Pause will help you get rid of stress and anxiety with simple finger swiping and holding on the phone.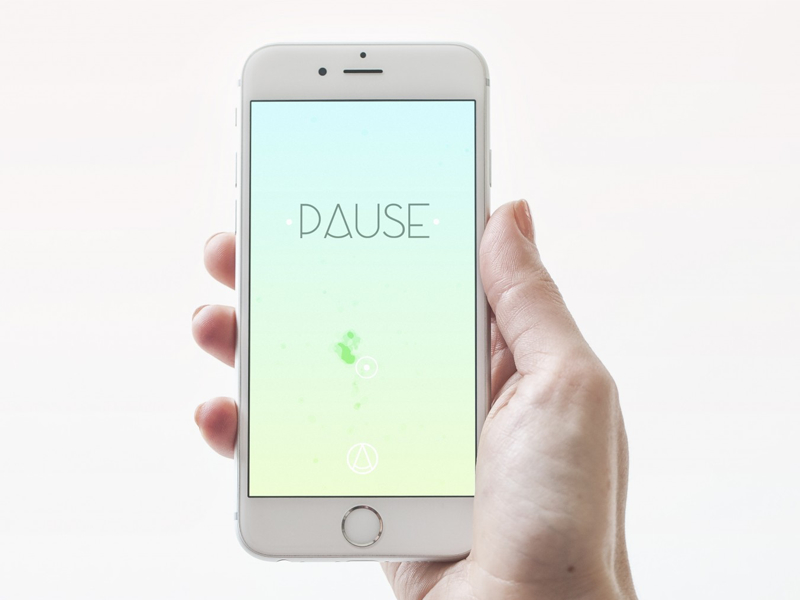 Download Pause for iOS | Pause for Android (Rs. 120)
Learn something new
Khan Academy (iOS, Android)
Khan Academy is a great app and service to learn about multiple topics for free online. There are videos, interactive exercises and more across various topics. Khan Academy is changing the world with its philosophy and quality teaching people all over the world.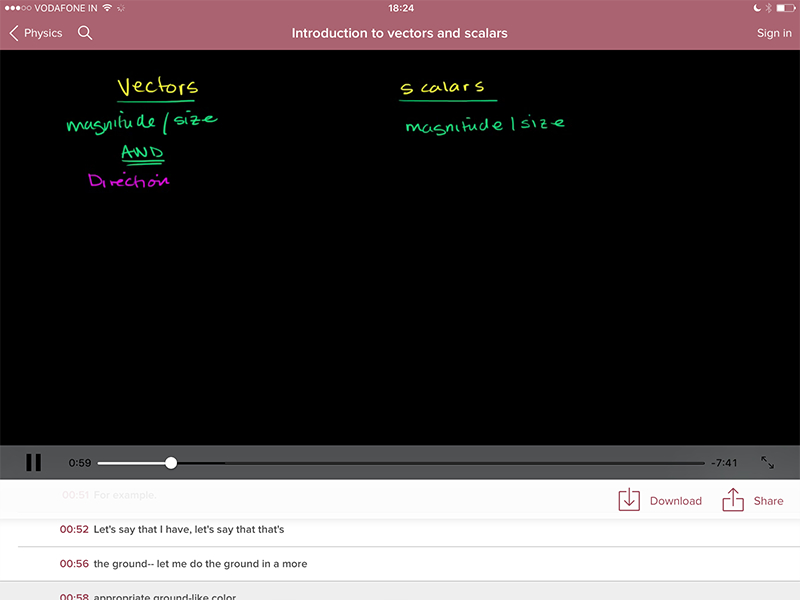 Download Khan Academy for iOS | Khan Academy for Android (Free)
Duolingo (iOS, Android)
Learning a new language is always going to be useful and there's no better way to improve your linguistic skills than Duolingo. Thanks to its fun and unique methodology of simple and short sections, learning a new language is a breeze. It supports multiple languages and is free to try out.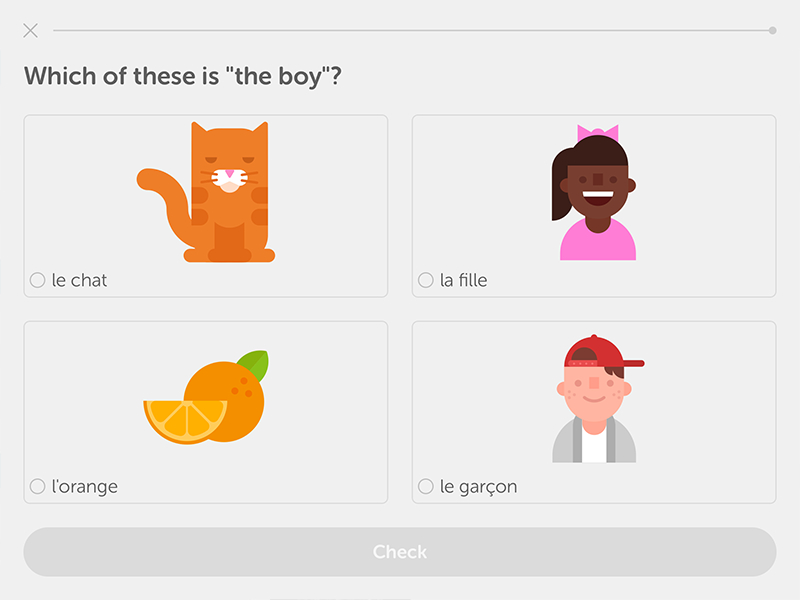 Download Duolingo for iOS | Duolingo for Android (Free)
Bonus
Expires (iOS): While many productivity apps will have you covered in this area, Expires for iPhone (Rs. 120) is a very nicely designed and thought out application. It's main interface just allows you to view how many days are left for an event or expiration and add more items. I like the app enough to recommend using it over others to store time sensitive things like warranty expiration or credit card expiration dates. With its granular notification control, you can set when to be notified about things as well.
["Source-Gadgets"]