Punjabis and their love for food is not an unknown fact. Popular for their vivacious and vibrant culture, a major part of their joie de vivre is associated with their deep rooted affection for all things good, greasy and indulgent. From the lip-smacking sarson ka saagto buttery dal makhani and who can forget the global phenomenon butter chicken,Punjab's contribution to Indian cuisine is immense. But it isn't just heavy lunch and decadent dinner that Punjabi cuisine in famous for. The extensive range of Punjabi breakfast has gained its own share of stardom in the foodie world. Here are some Punjabi breakfast dishes you must try once in your lifetime (if you haven't tried them already!).
Choley Bhature


Pillowy soft bhaturas teamed with chickpeas cooked in heart-warming masalas is perhaps the most fiery start you can give to your day. Not just Punjab, choley bhature is a hit breakfast option across North of India. Be it Delhi, Haryana or UP, this Punjabi delicacy has been winning hearts and lazy mornings since time immemorial.
Aloo Paratha with Butter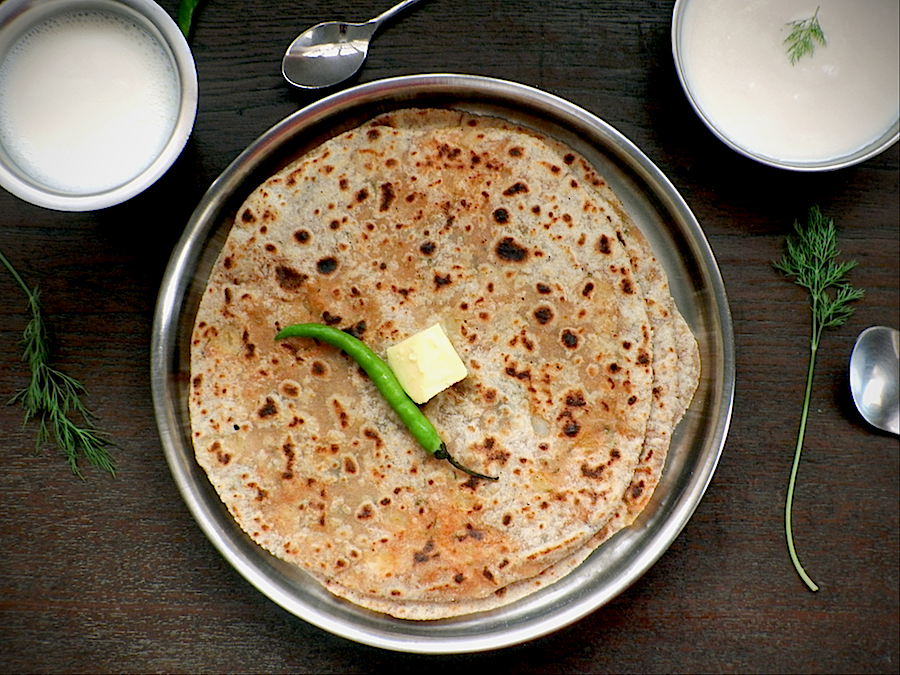 You saw this coming, didn't you? This flat wheat-bread stuffed with an eclectic potato filling is an instant mood-lifter. You can have them greasy or light and air-fried, but our favourite version is the one topped with a generous dollop of white butter. Aloo parathagoes best with pickle, chutney or curd.
Amritsari Kulcha
The crisp stuffed bread oozing with butter is an Amritsari speciality that is a must-try for all foodies who are just exploring Punjabi cuisine. Chef Sadaf Hussain, contestant of MasterChef India 2016, tells us, "Amritsari kulcha could be called a soft and chewy cousin of aloo ka paratha and the regular naan. The dough for these kulchas is made with self-rising flour and raising agents (like baking soda) which gives it the soft and chewy texture. It is then stuffed with spiced mashed potatoes. It can simply be cooked on a tawa or in a tandoor. The ease with which it can be prepared made it so popular. The other variants of this have fruits or dry fruits stuffed in the naan along with meat or other vegetables like gobhi (cauliflower) and even paneer." You can team these breads with almost anything right from some sweet and chilli pickle, to saag or sabzi.
Missi Roti and Subzi
Missi roti is a special kind of roti made with whole wheat flour, gram flour and a mix of spices such as ajwain, hing, chopped onions and chilly powder. The flavourful fried bread is topped white butter and served with any spicy curry or pickle.
Have we missed out on your favourite Punjabi breakfast? Do let us know in the comments section below!
["source=food.ndtv"]