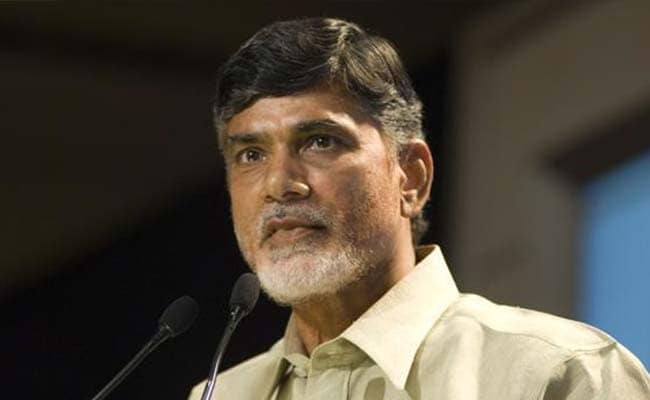 VIJAYAWADA: 
Hours after meeting Prime Minister Narendra Modi and extracting an "assurance" over special category state status to Andhra Pradesh, Chief Minister N Chandrababu Naidu tonight castigated the BJP over the manner in which it referred a private member's bill on the issue to Lok Sabha Speaker to rule if it was a money bill or not.
"Whom are they trying to cheat? You want to cheat the common people?" Mr Naidu angrily questioned at a press conference upon his return from the national capital.
"Why did you agree to a special discussion (on special status issue) when a private member's bill (moved by Congress member KVP Ramachandra Rao) has been tabled in Rajya Sabha? Now you have referred it to the Lok Sabha Speaker to determine whether or not it is a Money Bill. They are trying to dilute the issue by raising technicalities," the Telugu Desam Party president said, lashing out at his alliance partner.
"The Congress has a different agenda, so it is politicising the (special status) issue. Whether it is a Money Bill or not is a different issue. It's not correct to stifle us between the two (Congress and BJP). What we want is special status," the chief minister asserted.
He also found fault with his party MP and Union MoS for Science and Technology Y S Chowdary for thumping the desks in Rajya Sabha, along with other Union Ministers, when the Deputy Chairman announced referring of the private member's Bill to Lok Sabha Speaker in the morning.
"What he has done is not correct," he remarked.
(This story has not been edited by NDTV staff and is auto-generated from a syndicated feed.)
["source-ndtv"]