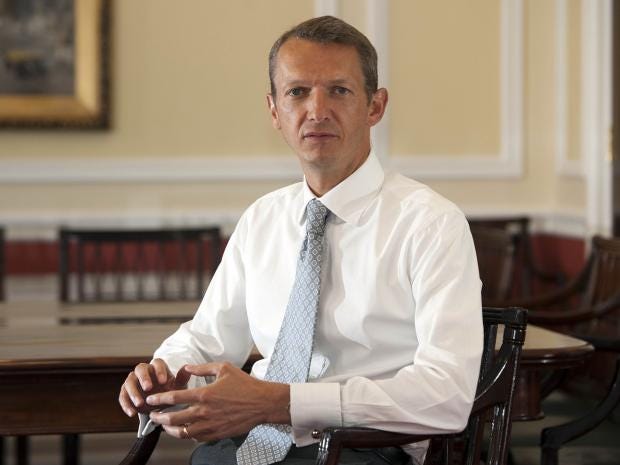 The chief economist of the Bank of England, Andy Haldane, is looking into creating a "virtual environment" for firms to simulate different working practices, in order to help them boost their productivity.
In a speech on the still-unresolved productivity puzzle on Monday, Mr Haldane noted that data suggests one of the biggest drags on UK productivity is the wide gap between levels of productivity between firms in the same industrial sector.
This suggests that the UK's productivity performance could be significantly improved if laggard firms could be brought up to the standards of the high performers.
Mr Haldane said he was working on an "ambitious idea" with Philip Bond, a computer scientist, to create digital platforms for firms to "simulate changes to their businesses processes and practices".
He said: "These platforms are already used by many frontier firms to assess the impact of new technologies and processes on their business. These tools can be created, and tailored to companies' circumstances, at relatively low cost."
Mr Haldane, who said in January that economists had had a "Michael Fish moment" in their failure to anticipate the global financial crisis, cited a sporting inspiration.
"As Olympic athletes have shown, marginal improvements accumulated over time can deliver world-beating performance," he said.
The UK's annual "total factor productivity" growth has been slightly negative since the global financial crisis in 2008, having grown by 1.7 per cent a year between 1950 and 2008.
The weakness of the UK's productivity growth is one of the major causes of the weakness of growth in average wages and living standards over the past decade.
Mr Haldane noted that firms that have higher productivity have higher pay and faster wage growth.
Productivity growth around the world has slowed since the financial crisis, but France and Germany both have significantly higher productivity levels than in Britain and the gap has been widening.
Mr Haldane noted that if the productivity growth for the bottom three quarters of UK firms could be boosted to the level of the top quarter, the UK's aggregate productivity would be within 90-95 per cent of the levels in France and Germany.
[Source:- Independent]